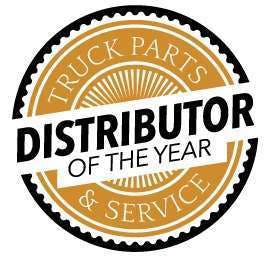 Today is (almost) your last chance to nominate an independent distributor for the 2018 Truck Parts & Service Distributor of the Year Award.
After Saturday, we will again close the nomination period for our annual Distributor of the Year Award. So, if you haven't gotten around to nominating a distributor, now would be a great time. It only takes a minute, and we can't give our award to our industry's best distributors unless you tell us who deserve to be recognized as our industry's best distributors.
After our nomination period closes Saturday, we will announce the five distributors with most nominations as our finalists in July and move forward recognizing those excellent businesses. If you have any questions about the program, you are welcome to contact me at anytime at 309-530-1582 or lucasdeal@randallreilly.com, but even if not, I encourage you to nominate a distributor for this year's award.
PLEASE CLICK HERE TO NOMINATE A BUSINESS FOR THE 2018 TRUCK PARTS & SERVICE DISTRIBUTOR OF THE YEAR.