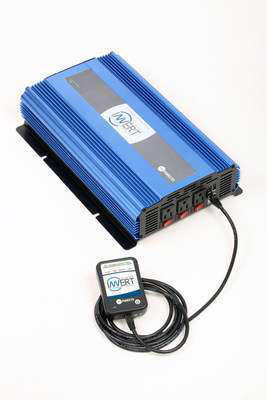 Purkeys introduces its Invert Pure sine wave inverter, a new product designed to provide power to drivers without fully covering the needs of the truck.
According to Purkeys, the new inverter features the company's patent-pending DynaBalance monitoring technology, which is housed within a control module remotely connected by a cable to the inverter unit. The controller continuously monitors the truck batteries' state of charge and displays how much power is available for the driver to use.
"The problem with most inverters, is that they either shut off way too late so the truck can't start, or way too early so the driver doesn't get the power they need," says Dale Henningson, Purkeys' chief research engineer. "The Invert Pure Sine uses DynaBalance to address both issues by monitoring the battery state of charge, even under load, rather than just the voltage."
Purkeys says this technology allows the control module to give drivers the maximum amount of battery power possible. Once it senses the state of charge has reached a programmable, predetermined set point, it will shut the inverter off to ensure the truck batteries are still able to crank the engine.
"Basically, our inverters come with a brain, so that the fleet doesn't have to worry about their trucks needing road calls because of dead batteries," Henningson says.
Purkeys says this pure sine wave inverter was designed to protect the truck while keeping drivers happy. It will be available in 1,500 and 2,000 watts.