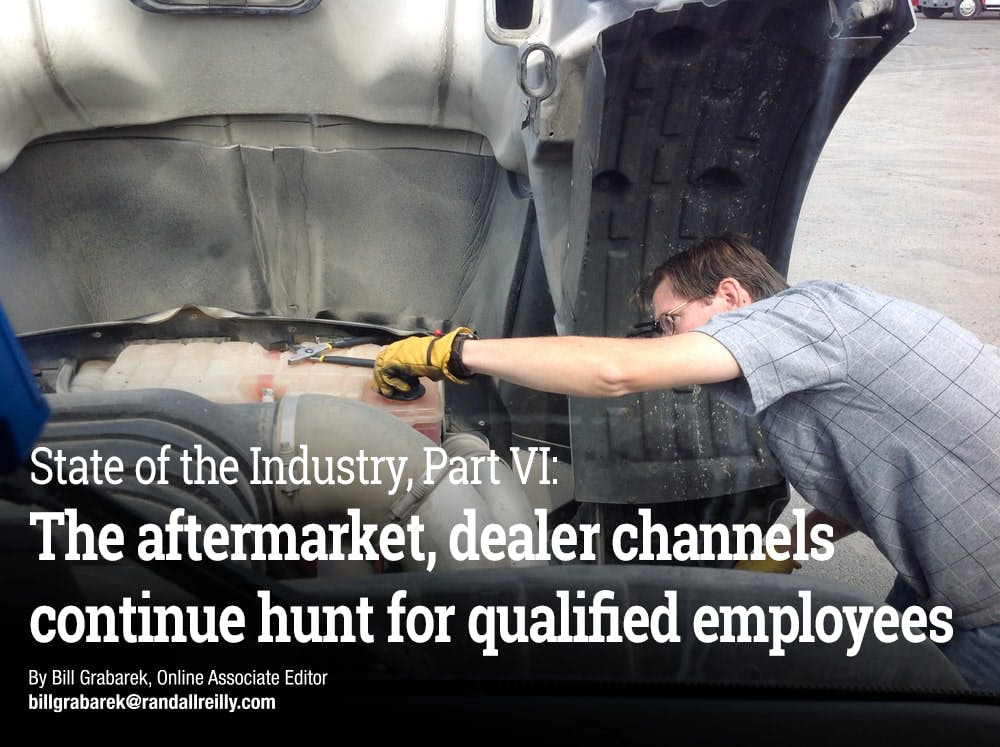 A State of the Industry report wouldn't be complete without taking a look at the shortage of qualified employees — an issue that has dogged distributors and dealers, alike.
The topic has been well-documented in Trucks, Parts, Service throughout 2019 and into this year. Following are results of 2019 TPS reader survey, along with industry comments on the issues they're facing and what they're doing to hire more talent.
Availability of technicians was easily the top business concern (22 percent) among distributors, according to a 2019 Truck, Parts, Service reader survey. A distant second was "changing technologies;" however, coming in third (10 percent) was availability of counter/sales personnel.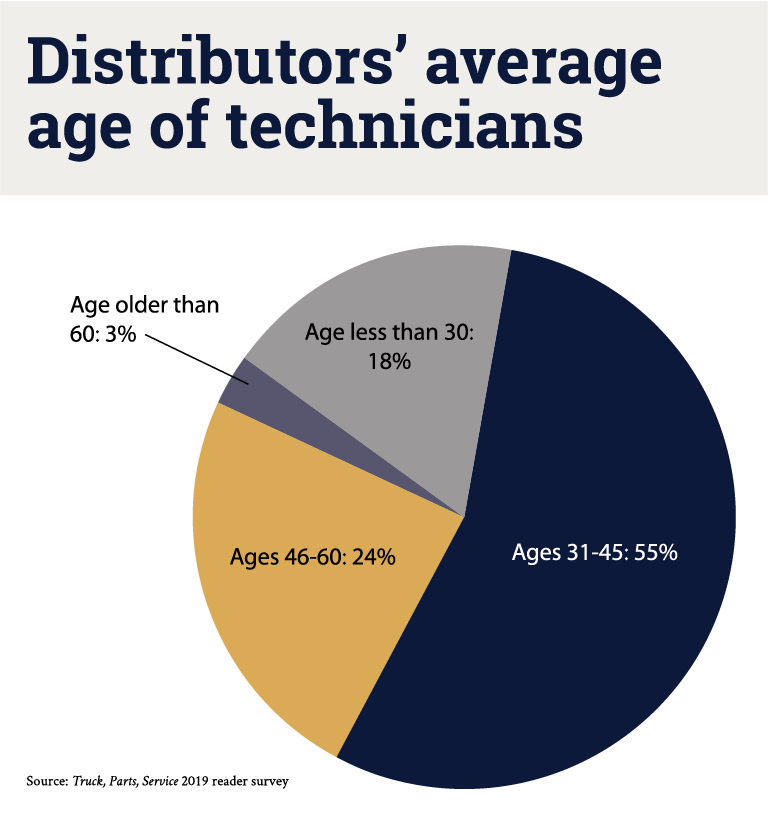 When asked how they recruit technicians, 46 percent of independent aftermarket distributors reported using Internet recruiting sites, such as Monster and Craigslist, and 40 percent said they used local newspaper advertisements.
More than a quarter of independent respondents said they partner with local post-secondary vo-tech programs and 19 percent reported partnerships with local high school and vo-tech programs. Only 8 percent use supplier-supported development programs.
Of the 21 percent who selected "Other," word of mouth was the most popular method, according to the survey.
Michael Callison, CEO and president, Midwest Wheel Companies, says his market makes it even more difficult to hire and retain quality employees. Callison sites the Des Moines market as an example, where unemployment is a miniscule 2.5 percent.
"Unemployment is very low in our market, especially, and it's driving up wages because there's more competition" for employees, he says.
Six Robblees' is another distributor citing recruitment as challenge the company needs to address — and not just the overall lack of qualified employees, but candidates who balk at Six Robblees' no-tolerance drug policy.
"We'll get 30 applicants for a job and not one will come back after we tell them they have to take a drug test," President Andy Robblee says. "In Washington State, marijuana is legal but we don't accept it at our company. We're struggling with that dynamic right now and it's making it more of a challenge when hiring employees."
According to the TPS survey, dealers are trying more methods to recruit technicians than distributors.
More than three-fourths of dealers reported using Internet recruiting sites. On the academic front, 47 percent of dealers are partnering with local post-secondary vo-tech programs, while 41 percent reported partnerships with local high school vo-tech programs.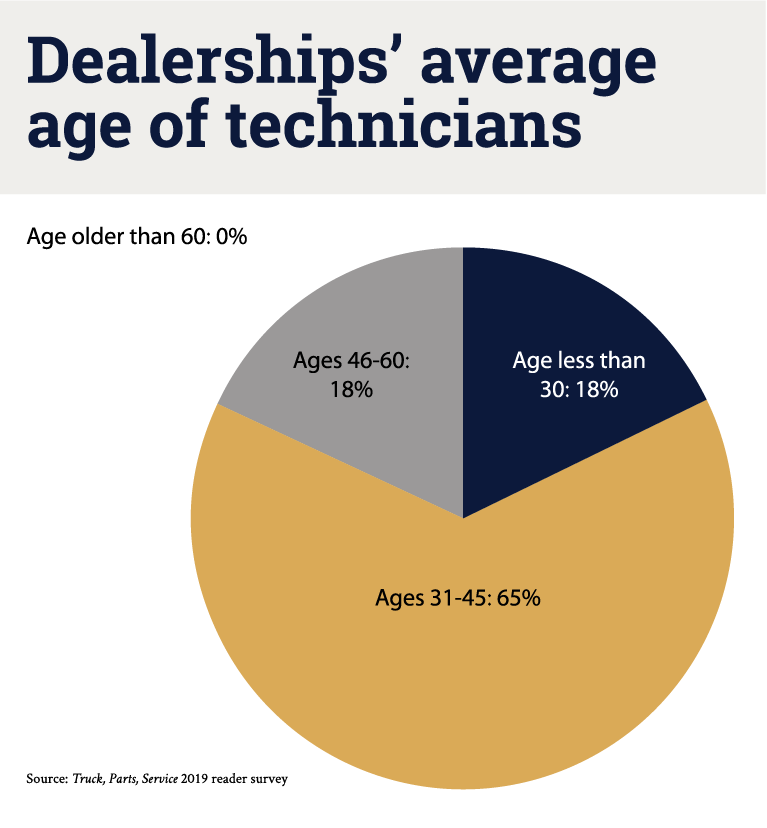 OEM-supported development programs are being used by 35 percent of dealerships, while 29 percent of dealers said they use local newspaper advertisements, according to the TPS survey.
"We have a lot of apprentices that we're developing and that's helped us fill in the gaps and do a lot more maintenance business," says Jerry Kocan, dealer principal, Four Star Freightliner.
"We have two full-time trainers and I hired an on-boarding manager so we make sure these new hires know what we expect of them and what they can expect from us," Kocan says.
Hunter Trucks' service business has been steady the last two years but it, too, has been hampered by a lack of technicians, particularly its afternoon shift, says President and CEO Jeff Hunter.
"We're in the process of adding another location that will be a training center for us and I hired a trainer and tech recruiter," Hunter says. "We're going to go to the vo-techs and try to get these kids out of high school and put them through our own training program to staff our facilities."
(Editor's note: Part VII of the TPS State of the Industry report takes a look at the past, present and future of the supplier facet of the industry. It will appear in TPS Daily on Friday, Jan. 10.)
State of the Industry, Part I: Independent aftermarket distributors remain resilient despite challenges
State of the Industry, Part II: Parts and service providers focus on 2020's opportunities and challenges
State of the Industry, Part III: As the sun set on what was a boom time for heavy-duty truck sales, dealerships adjust
State of the Industry, Part IV: Dealerships address the performance of their parts and service departments
State of the Industry, Part V: Dealerships address company plans and trends for 2020