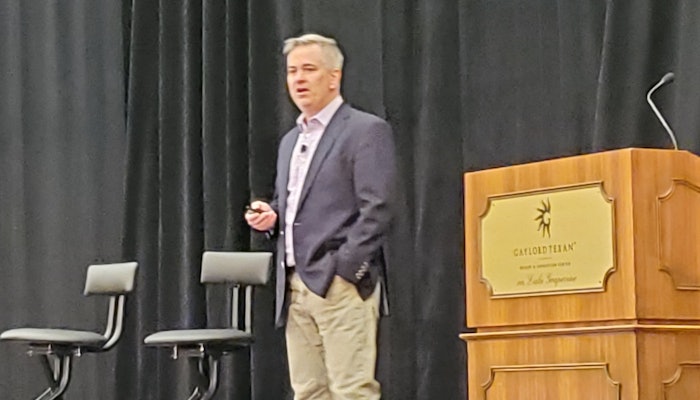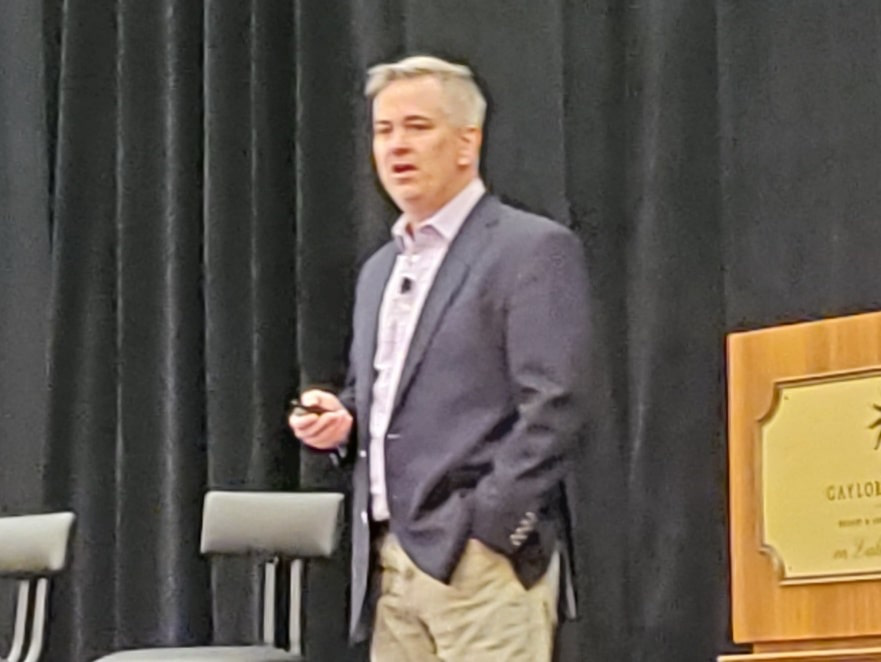 Timothy Spurlock, president and founder, American Diesel Training Centers, began his presentation Thursday at Service Opportunities Learning Days (SOLD) at Heavy Duty Aftermarket Week (HDAW) in Grapevine, Texas, with some sobering statistics.
And those statistics pertained to the shortage of heavy duty truck technicians.
"We've been pushing out data from the last few years and [the problem is] actually worsening significantly. If you look at January 2018, there were about 12,000 technician postings on Indeed.com," Spurlock said. As of Jan. 30, 2020, "there were 19,654 openings. We're getting close to doubling in two years and those numbers aren't going to change. That's what we have to face."
Want more troubling statistics? Spurlock estimates U.S. schools are producing about 6,000 new technicians a year and he believes by 2025 there will be almost as many technology openings in the U.S. as there are working technicians.
Many of the technician and recruitment issues revolve around education.
"One of the big challenges is the student loan situation. With a typical starting salary, it's tough to [pay off] a student loan and start out working at a job making between $18 and $22 an hour. We believe that's one of the culprits," he said.
"Today's new technician in training is a different type of student than, say, the 1980s. Many [today] are non-traditional. They have families. They just don't have two years to do down to the local community college and get an associate degree.
Another education-related issue compounding the technician shortage is the education tech students receive.
Referring to a 2017 study by the Technology and Maintenance Council (TMC) Task force, which asked the industry stakeholders what skills they wanted in a diesel technician. The overwhelming response was: the basics.
"Skills like preventative maintenance, wheels and tires, electrical, suspensions — basic stuff. Eighty percent of tasks that keep vehicles on the road is what came back in this task force finding. Many U.S. schools are actually overtraining for what companies really want. No one is going to put a newly minted technician out there rebuilding and engine because if they screw it up, that's $30,000."
Another problem with education starts before a student gets involved with any kind of tech program. For as many has three generations, a college-for-all mentality has existed, Spurlock said.
"In high school, students talk to a guidance counselor and the counselor [steers] them into a two- or four-year college program. The system is the problem. We have to work on making this system work for everyone and it needs to start at the junior high, high school and post-secondary level with programs like [American Diesel Training Centers]."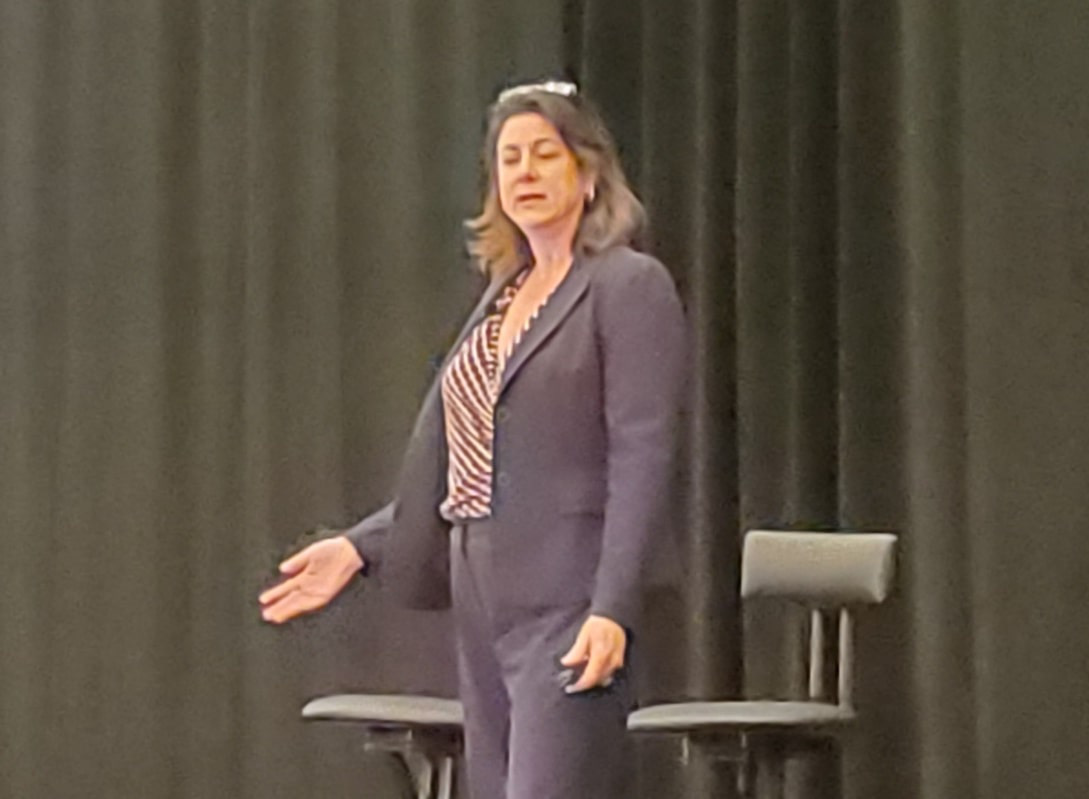 Jennifer Maher, CEO, TechForce Foundation, agreed. TechForce is a nonprofit, 501(c)(3) that supports students with their technical education and getting them in the technician profession.
Maher said the workforce shortage is not only crippling the industry, it's also detrimental for young people trying to figure out what to do with their lives but are receiving little guidance.
"Guidance counselors are no longer career counselors, they're college counselors. 'Which college are you going to go to?' They're not looking at who they are and how they're wired and helping them understand their best road to success," Maher said. "And there's the stigma of anything that was votech, that's where the bad kids went. I hear it all the time across the country. It killed the skilled trades and technical education was slashed."
Maher added the heavy truck service repair industry tends to be a "one-hit wonder," meaning companies will attend a career fair, tell attendees their company is a great place to work, it's a great industry, but then never talk to them again.
"One experience is not enough. Somebody needs to stay with people who raise their hand and say, 'I think this might be a career for me,' and mentor them," she said.
"We have incredible resources in this industry but … if you think kids and parents know what SkillsUSA, TMC or TMCSuperTech is, they don't." Maher said. "Most parents don't even know there's a technical high school in their neighborhood. We say at TechForce, we need to build a community so that our future techs and working techs can find resources all along the continuum to pursue this career path and stay with it."
Maher said the good news is the pendulum appears to be swinging in the other direction. For example, schools are no longer calling them "shop classes," but Career and Technical Education (CTE) and "you're starting to see magnet schools and CTE centers building up again. But we as an industry have to help them thrive."
Spurlock urged the industry to get more involved.
"We have to have new, innovative ways to tackle this problem. There is a huge return on investment for companies to get financially involved [in building the technician pipeline]," he said. "For every day you don't have a working technician, it costs your shop $1,200."
Tuition help, assistance with tools and support of organizations like TechForce pay dividends in the form of a new technicians productivity. "Investing will result in technician retention," Spurlock added.
Training techs for the future
In a SOLD session about advanced technologies, Tyler Robertson, CEO and founder, Diesel Laptops, stressed that some technology deemed "future" truck technology is here today and service shops need to be prepared to repair those vehicles.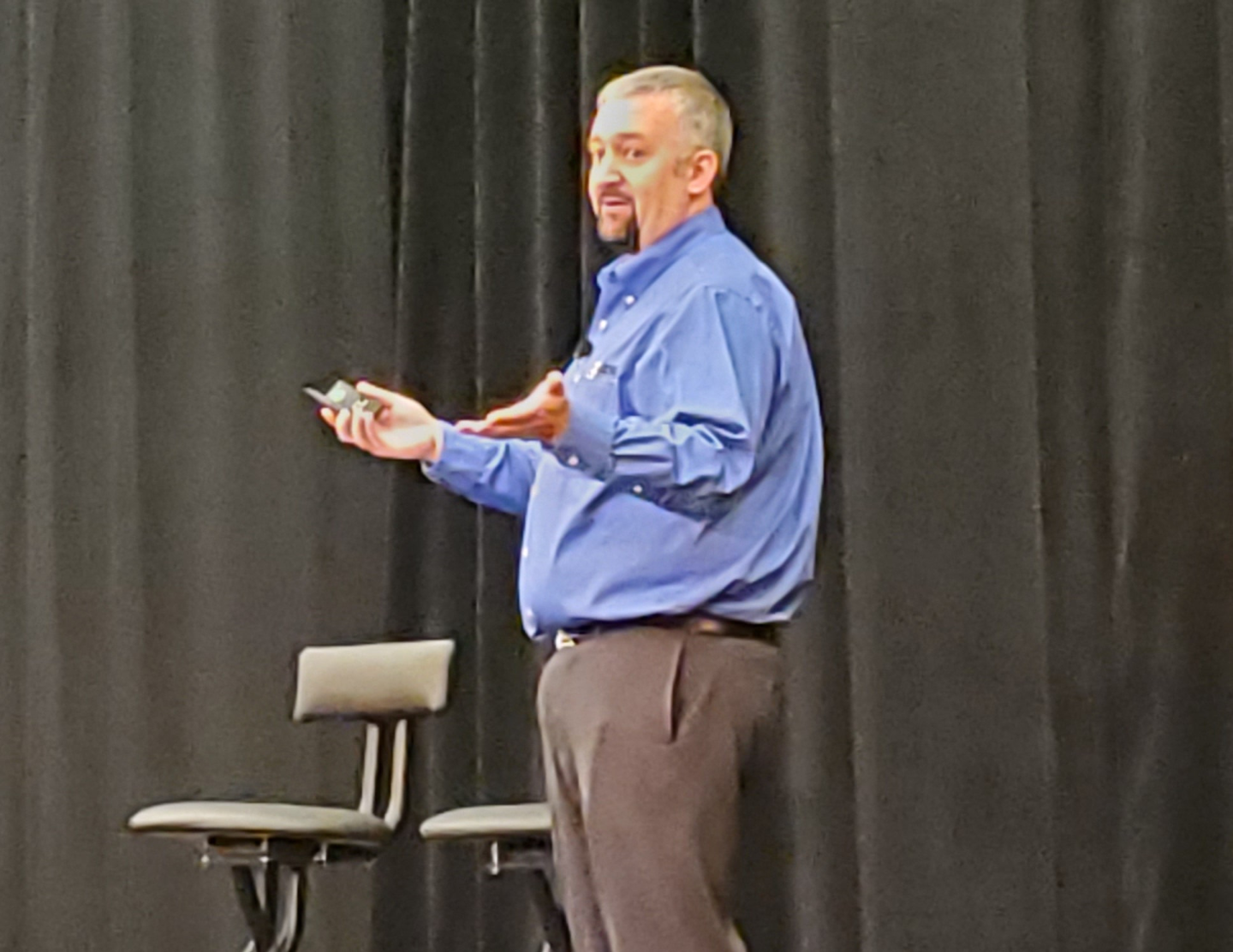 "The future of commercial trucks, the things we see in the news all the time like non-diesel commercial trucks, that isn't a future thing, that's a today thing. You see the news about Tesla, Thor and Nikola, they are not there yet, but the traditional manufacturers, specifically Daimler and Volvo are already there and have begun production," Robertson said.
He said fully autonomous trucks are at least five years away, with the year 2030 being more realistic. That said, "more technology and more complexity is going into trucks and it's coming faster and faster."
Understanding the technology and having the ability to maintain and repair these advanced vehicles "creates a ton of opportunity," Robertson said.
Shops must focus on three major areas: electrical diagnostics, emission system diagnostics and advanced driver assistance systems (ADAS).
"You need to provide value to your clients. Anyone can change a drum brake on a truck. The people who can fix electronics systems efficiently, those are the people who will win customers and those customers will tell others about you," Robertson said.