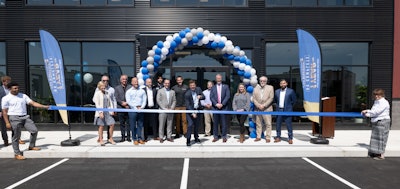 RV Retailer announces the grand opening of RV One Superstores Connecticut in Newtown, Conn.
"We are excited to expand in New England and enter Connecticut with a new store under the RV One Superstores brand," says Jon Ferrando, president and CEO. "The RV demographics in the market are strong with over 13,000 RV registrations in a 150 mile radius of the store."
The new store boasts over 31,000 sq.-ft., of indoor sales and service space, with 14 indoor service bays and two wash bays to serve customers year round. The store will be part the company's East Region run by Don Strollo, East Region president, Ferrando says.
"This will be a great store. The Newtown community and the local government officials have been supportive during the entire build process. We are pleased to represent our RV manufacturing partners in the Connecticut community and welcome all the new associates at the store into RV Retailer," says Strollo.
RV One Superstores Connecticut location is on South Main Street/25 and on the south side of Newtown the city. The company says the new location is surrounded by several beautiful state parks in Rocky Glen State Park, Upper Paugussett State Forest and Kettletown State Park.