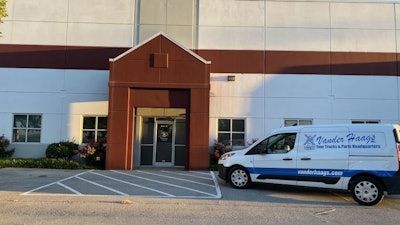 Vander Haag's has opened its newest store in Louisville, Ky., located at 405 Maclean Ave, Suite 5D.
The company is excited to bring its all-makes heavy-duty truck parts to the Louisville market with its industry leading quality used, rebuilt and new parts that customers have come to expect from Vander Haag's for more than 80 years! The company's experienced team, led by Lee Samuels, provides exceptional customer service and knowledge to help get customers back on the road quickly.
Vander Haag's other locations include Spencer, Des Moines, and Council Bluffs, Iowa, Sioux Falls, S.D., Kansas City, Mo., Winamac and Indianapolis, Ind., and Columbus, Ohio. In addition to its locations, the company's website provides a one-stop shop where customers can purchase truck and trailer parts, trucks, trailers and truck equipment through its online shopping cart.
Vander Haag's also is a finalist for the 2022 TPS Distributor of the Year.