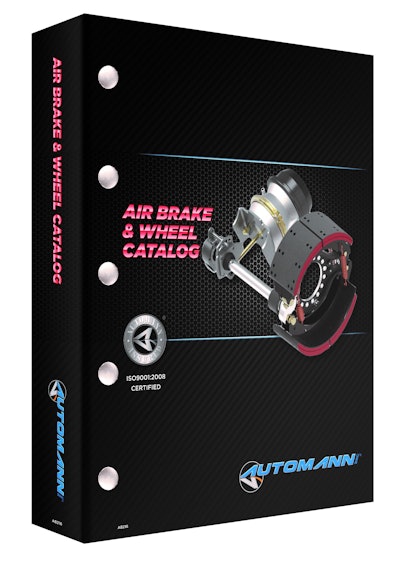 Automann has presented distributors with its 2016 Air Brake & Wheel Catalog.
The comprehensive 1,136 page catalog brings air systems, foundation brake, and wheel end and hardware into one handy reference tool, Automann says, and contains detailed product information on more than 6,500 parts and hardware kits.
It also includes more than 3,500 individual images, more than 17,000 interchanges, dimensions and application information, schematics for air disc and drum brake systems , quick reference progressive size charts for camshafts, drums, hubs, rotors and wheel attaching hardware, brake lining comparison chart and material specification data, TMC's RP 618A recommended practice for wheel bearing adjustment, and a 45-page Tool section listing brake, driveline, electrical, sockets suspensions and tire tools.
All the information in the brake catalog, along with product wizards, is available online at www.automann.com for Automann distributors.