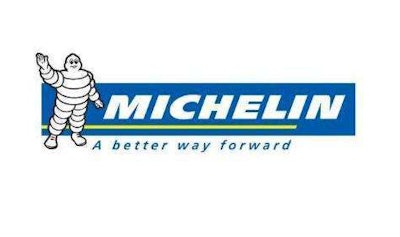 Michelin North America has invested more than $3.1 billion on manufacturing capacity and infrastructure and other developments since 2011 in support of its sustainable growth strategies, the company announced Monday.
Michelin North America currently operates 20 major manufacturing plants (16 in the United States, three in Canada, one in Mexico), employing nearly 23,000 people.
"Michelin has invested billions of dollars and created tens of thousands of jobs since arriving in North America more than 40 years ago," says Pete Selleck, chairman and president of Michelin North America, the Greenville, S.C.-based regional unit of Michelin Group (Compagnie Générale des Etablissements Michelin), the global tire leader with headquarters in Clermont-Ferrand, France.
"Michelin North America's long-term business priorities will remain focused on investments in manufacturing and operations infrastructure, as well as the people of Michelin who drive innovation," Selleck says. "Their ingenuity and work ethic are responsible for many of the technology innovations that have transformed the tire industry, resulting in better mobility for all."
Michelin says growth and expansion in the United States comprised approximately $2.8 billion of Michelin North America's total investment over the past five years. Michelin employs more than 18,000 people 16 major manufacturing sites in the United States.
South Carolina, where Michelin North America's headquarters is located, represented approximately $2.1 billion, or about two-thirds, of the company's total capital investment in the five-year period. Michelin North America operates 10 major manufacturing sites in South Carolina. 
Michelin also has invested more than $302.8 million in Canada over the past five years across three manufacturing sites, and nearly $43 million at its co-located facilities in Queretaro, Mexico, over the past five years.