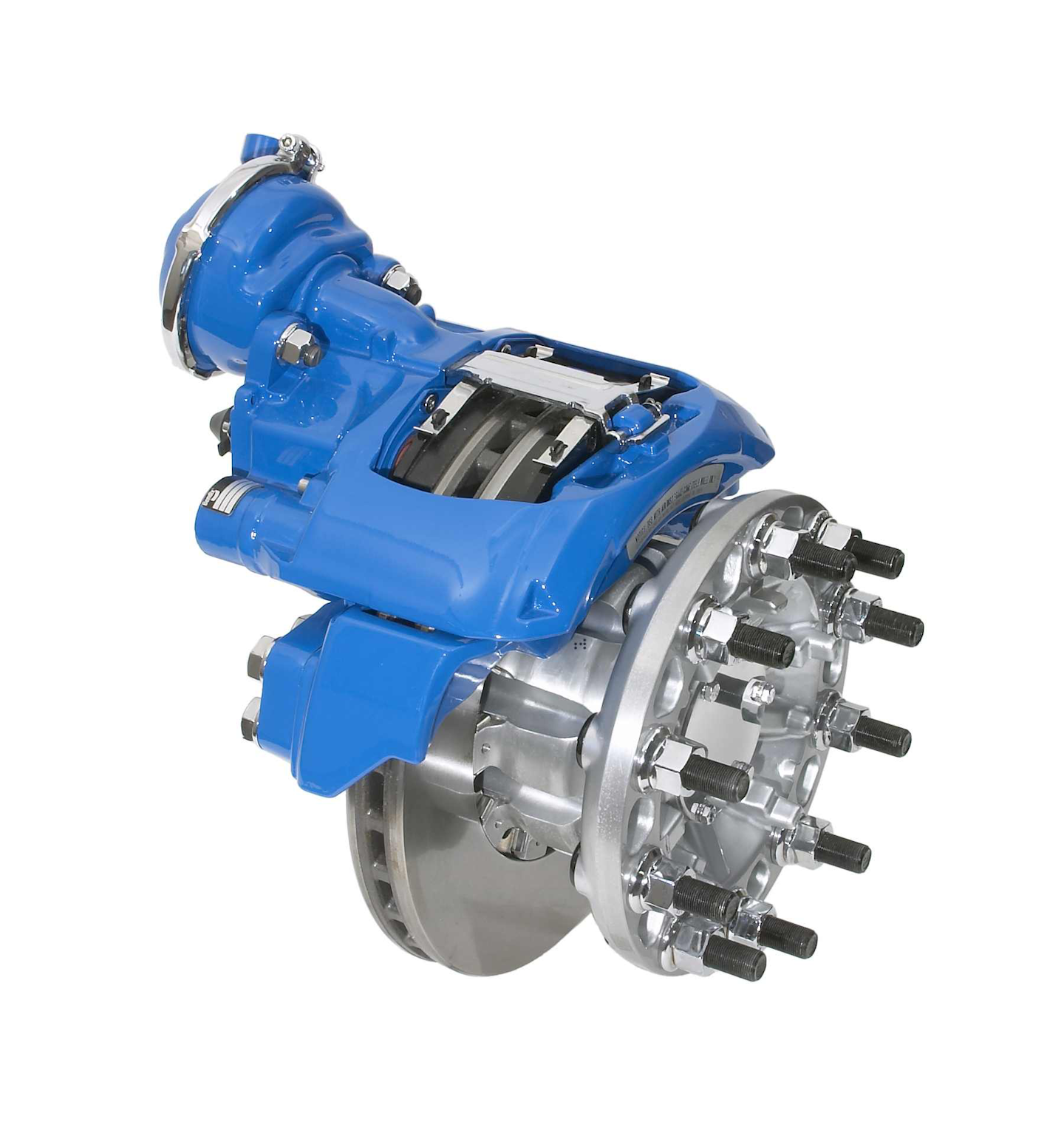 Bendix Spicer Foundation Brake, LLC (BSFB), announces its Bendix ADB22X air disc brake has surpassed the 1.5 million-unit production mark.
Bendix says across North America more customers in the trucking industry are turning to air disc brake (ADB) technology in increasing numbers. More than 16 percent of North American Class 6-8 air-braked wheel-ends are now equipped with ADBs – a 50 percent increase in overall market share from 2013. The Bendix ADB22X accounts for approximately 85 percent of that share. Bendix's production milestone reflects the value the proven Bendix ADB22X offers to fleets of all sizes and vocations, the company says.
"This milestone reflects not only the growth of air disc brakes overall, but the popularity and increasing demand for the Bendix ADB22X among fleets and OEs alike. The brakes have proven their worth – in terms of performance and return on investment – over many millions of miles on the road," says Nicole Oreskovic, product line director for air disc brakes at BSFB. "For more than a decade, the ADB22X has been providing the market with reliable, high-performing, and high-value air disc brakes – and helping to make commercial vehicles safer for everyone sharing the highway."
BSFB is a joint venture between Bendix Commercial Vehicle Systems, LLC, and Dana Commercial Vehicle Products, LLC, and introduced the Bendix ADB22X air disc brake in 2005 – a first for the North American marketplace. Since 2009, annual production levels have risen significantly, with the company producing the last half-million brakes in just over a year. Bendix has also expanded its ADB product portfolio with the addition of a new, industry-lightest air disc brake designed for trailers, the company says.
Oreskovic says Bendix continues to invest in resources to advance, manufacture, and support air disc braking systems. In addition to its ongoing investment in production capacity and capabilities to meet the ever-growing demand, over the last two years, the company has doubled the size of its North American-based engineering team, adding employees in research and development, as well as technical support. In addition, the company has substantially increased its testing capabilities, the company says.