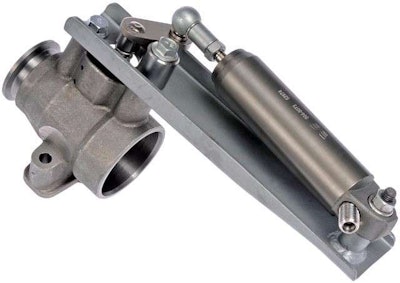 For the No. 7-most popular new product release of 2016, we turn to a mainstay in this countdown—Dorman HD Solutions.
Dorman HD Solutions has earned the top spot in this countdown two years in a row, and had the first, second and third most-popular releases in 2014.
The company makes its first appearance in the 2016 countdown with an April release that included a new EGR valve, marker lens, turbocharger speed sensor, Direct Fit headlight bezel and Direct Fit fuel tank straps.
Dorman says the EGR valve fits Freightliner and Western Star trucks, the marker lens fit for Volvo models, the turbocharger sensors are for Cummins engines, the headlight bezels are for Freightliner tractors and the fuel tank straps are for Kenworth trucks.
To read the original release in its entirety, please CLICK HERE.
And be sure to stay tuned Thursday as product No. 6 will be released.