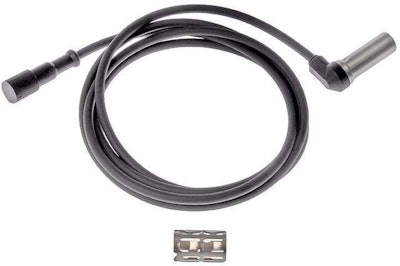 For the second consecutive day we feature Dorman HD Solutions in our annual countdown of the aftermarket's top products.
As the third Dorman HD Solutions listing on our countdown, the company's second-ranked new product release comes from February.
It includes Direct Fit coolant sensors for Mack Trucks, Direct Fit window regulators for Volvo tractors, more than 20 SKUs of coolant reservoirs for Freightliner trucks, more than 15 SKUs of its Direct Fit fog lamps for Kenworth and Peterbilt tractors, and 30 Direct Fit ABS wheel speed sensors.
Dorman's January (No. 3) and April (No. 7) new product releases also can be found on our countdown.
To read the original release in its entirety, please CLICK HERE.
And be sure to stay tuned tomorrow as we announce the most popular aftermarket product of 2016!