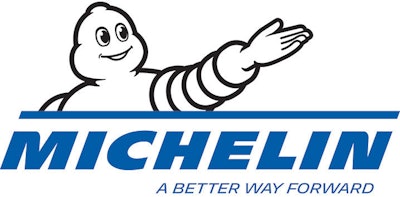 Michelin North America has been named among the 50 best U.S. employers for women in 2018 by the Women in Trucking Association. This survey highlights companies in the transportation industry that are friendly for women in both driver and professional capacities.
As a sustainable mobility company dedicated to fostering a diverse and inclusive workplace, this recognition highlights Michelin's commitment to providing a better way forward for its customers, communities and employees, according to an announcement.
"The value of gender diversity — particularly in the workplace — is widely acknowledged and is a priority for us at Michelin," says Joanie Martin, chief administrative officer at Michelin North America. "Women bring different perspectives and approaches to business, resulting in a more inclusive workplace and better long-term performance of the company."
With more than 20,000 employees in the United States and Canada, Michelin has set ambitious goals focused on building leadership teams with a broader range of voices, views and backgrounds to add greater depth and breadth to the company's approach to management, Michelin says.
Michelin is now a gold-level partner with Women in Trucking. Additionally, Michelin collaborates with the National Association of Women Sales Professionals to bring more support to women across North America.
"As Forbes' No. 1 Large Employer in America for 2018, we are honored to receive this recognition reflecting our commitment to empowering women at Michelin," says Dave Stafford, Michelin North America chief human resources officer. "The Michelin Women's Network and Lean In circles help build female leaders and foster an engaged female workforce around the world."
In addition to immersive training programs that provide employees hands-on experience across the company, Michelin provides formal and informal mentoring opportunities for employees to pair with senior managers, who give coaching and leadership training. Michelin recognizes the importance of time off and job stability as employees' family considerations and interests change over time, so it recently expanded its maternity leave benefit to offer full pay for 12 weeks, the company says.
Women in Trucking's "Top Companies for Women to Work for in Transportation" list is based on nominations and votes from both Women in Trucking members and non-members.