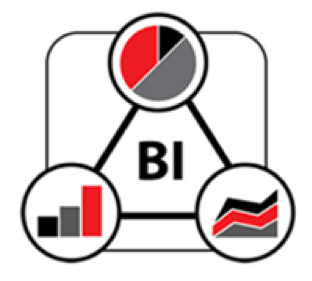 AutoPower has announced the availability of AutoPowerBI Sales Analysis, a new cloud-based solution leveraging Microsoft's PowerBI business intelligence platform. The solution has exceeded expectations in trial deployments and is now ready for general release, according to Mike Mallory, AutoPower president.
Mallory says Sales Analysis is just the first of at least six AutoPowerBI solutions, all of which will operate with daily interface to a customer's database residing in the AutoPower system, the company's flagship integrated business system specifically designed for distributors in the heavy-duty truck parts aftermarket.
Sales Analysis offers a menu of advanced reports with dynamic functions in an easy-to-use intuitive interface designed to help distributors track sales and profitability performance across sales representatives, customers, vendors and individual products, the company says. A demo can be viewed at www.autopowerbi.com.
"This is an advanced reporting and business intelligence tool that gives distributors total visibility into their sales operations," says Ross Baldwin, AutoPower director of e-business solutions and architect of AutoPowerBI. "Now they can manage more effectively because they clearly see sales trends by customer, vendor and products. Numerous interactive visual reports will illustrate specific metrics with drill-down capabilities that uncover details typically difficult to identify."
According to Baldwin, additional solutions for AutoPowerBI are scheduled for release throughout 2019, including, Inventory Analysis, Accounts Receivable Analysis, Accounts Payable Analysis, General Ledger Analysis and Shop Services. Additionally, the Sales Analysis solution will be extended into the company's mobile ordering tool, SalesPower. Sales representatives will have access to advanced sales reports specific to their customers.