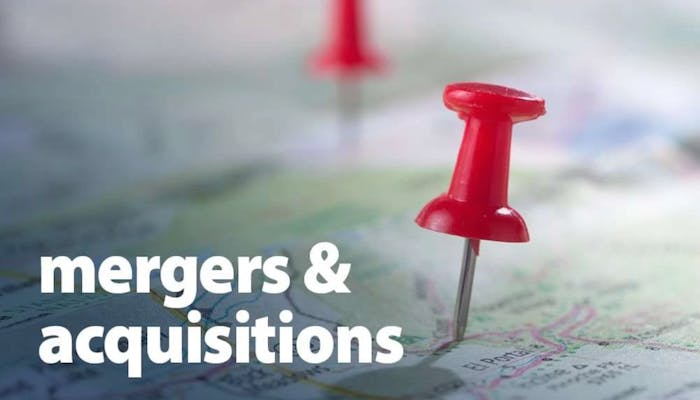 February is the shortest month of the year. But that didn't stop it from being one of the busiest stretches for mergers and acquisitions in recent months.
After an active January of acquisitions for truck dealers and service shops, other sectors of the market were more active in February.
Manufacturers and suppliers leading the way 
One major acquisition was actually an expansion from the OEM community. Navistar announced on Feb. 12, that it had purchased a second property in San Antonio that will house support functions for its under construction truck plant in the area. "We're increasing our investment in San Antonio because local and state leaders have created a business climate that supports manufacturing innovation and has attracted a talented workforce," said Persio Lisboa, Navistar president and CEO. 
Another manufacturer acquisition came from Gamber-Johnson. The mounting systems supplier finalized an agreement on Feb. 17, to acquire Premier Mounts, a provider of audiovisual mounting systems. "Gamber is a market leader in mounting technology in mobile environments where Premier is a leader in mounting displays in static environments," said Gamber-Johnson President Brian Wagner.
Corecentric was busy this month as well, acquiring Vendorin from Juvo Technologies. Paired with Corcentric's supplier relationships, Vendorin will enable Corecentric to further monetize transactions through payments, supply chain finance and group purchasing. Additionally, the company says by leveraging its supplier network there is an opportunity to move payments to electronic forms and increase overall supplier acceptance.
Federal Signal also beefed up its business by acquiring OSW Equipment and Repair, a manufacturer of dump truck bodies and custom upfitter of truck equipment and trailers. "The acquisition of OSW represents a highly strategic transaction, adding three premier brands that serve attractive infrastructure, construction and other industrial end-markets," said Federal Signal President and CEO Jennifer L. Sherman.
Then there was Goodyear, which made waves in the tire industry through its acquisition of Cooper Tire. Goodyear said the transaction will expand Goodyear's product offering by combining two portfolios of complementary brands. "This is an exciting and transformational day for our companies," said Richard J. Kramer, Goodyear chairman, CEO and president.
Independent channel, dealers have slower month
Canadian parts distributor North End Spring was acquired by investment firm White Spruce Partners. The acquisition will not result in any changes to the North End Spring's operations but will help the company grow.  "White Spruce Partners and the Nieroda family are the right fit to build on the strong foundation of our family business and help take North End Spring to the next level," said Debbie Zajaros, owner, North End Spring.
Then there was Dickinson Fleet Services. One month after its own acquisition, the company made its 11th acquisition since 2017 when it acquired Diesel Minnesota. "DMI has built a strong reputation in the Minneapolis area for providing high-quality, customer-focused repair services in its local Minneapolis community," said Ted Coltrain, executive officer, Dickinson Fleet Services.
There were only three dealer acquisitions in February. The first came from iTA Truck Sales and Service, which added its sixth International truck dealership facility through the acquisition of Timmons Truck Center in Baton Rouge. "This acquisition positions iTA Truck Sales and Service as the leading medium-duty truck dealership in south Louisiana and expands our footprint from Lake Charles to New Orleans," said iTA CEO Christopher Schouest. 
The second dealer acquisition was Peach State Truck Centers adding the Western Star brand from Long-Lewis in Birmingham, Ala.  "This move ensures further alignment with Daimler Trucks North America and enhances our ability to offer the leading vocational truck brand with world class parts, service and support for our customers in central Alabama," said Rick Reynolds, Peach State president and dealer principal. 
Finally, JX Enterprises closed the month with its acquisition of Heartland Peterbilt in Effingham, Ill. "We are proud to welcome Heartland Peterbilt and its dedicated associates to the JX family and would like to thank Diana Nuxoll and her entire team for their hard work and dedication," said Eric Jorgensen, president and CEO, JX Truck Center.