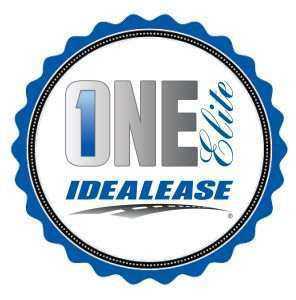 Carolina Idealease, a division of Carolina International Trucks, has achieved "ONE Idealease Elite" status for 2017, the company announced Tuesday.
The ONE Idealease recognition program of Idealease, Inc., recognizes the locations that are dedicated to the Idealease core values of "expertise, responsiveness and stability."
To qualify for this annual award, Idealease locations must meet performance requirements in 12 standards that ensure consistency in branding, customer service, and product offerings. ONE Idealease Elite locations achieve even higher operational and performance standards in addition to the 12 program standards.
"We are excited to have met or exceeded all criteria used in the annual One Idealease Elite evaluation," says Ted DuRant, director of Leasing.
"We continue to grow our business through our dedication to our core values of expertise, responsiveness, and stability—all of which results in improved service and vehicle uptime for our customers."
Lance Bertram, senior vice president, Sales, Marketing and Distribution for Idealease, Inc. adds, "Our ONE Idealease and ONE Idealease Elite honoree locations are committed to helping our customers operate more efficiently and cost effectively. This important award is the highest honor an Idealease location can receive."
"We credit our ONE Idealease award to our Idealease employees and our loyal customers who hold us to the highest standards of professionalism and service," says Kate Hanson, president, Carolina International Trucks and Carolina Idealease.
"Carolina Idealease is dedicated to helping our customers improve the service they provide to their customers."