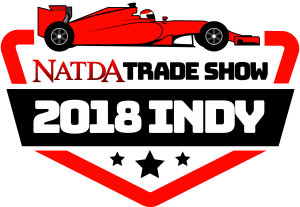 In an effort to bring innovative products to dealers in attendance of the 2018 NATDA Trade Show, the North American Trailer Dealers Association (NATDA) has opened enrollment for the 2018 NATDA Trade Show's New Product Display for exhibiting vendors.
The new product display, located in the heart of the NATDA Trade Show, houses the best new products the trailer industry has to offer, according to an announcement. Over the course of the trade show's two days, dealers vote to nominate the best new products of 2018. The award winners are highlighted in the NATDA Magazine. Past winners include companies such as Gen-Y Hitch, Ready Jack for Trailers and LiftGator. The display is in the Dealer Lounge.
"The trailer industry has amazing products introduced each and every year," says Jesse Battle, NATDA executive director. "The coveted New Product Awards are a great way for trailer dealers to let the industry know what products they're most excited about."
Participation in the new product display is open to all exhibiting vendors at the 2018 NATDA Trade Show. To learn more or to participate, contact Corey Langley at coreyl@natda.org or call 727-360-0304 x103.