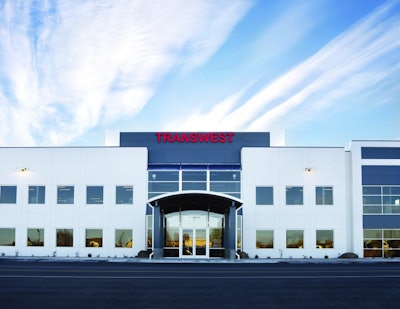 The Internet can be a powerful tool for dealers to help increase sales of new and used trucks, attract more service work and sell more parts. To fully harness that power, dealers must have a good grasp of all the capabilities the Internet has to offer and a focused marketing approach.
A little over a year ago, Palm Peterbilt-Isuzu Truck Centers began working with third-party website designer Dealer Spike to get in front of more customers and the decision is paying off. Since October 2017, the dealership, which has focused mostly on optimizing its website up to this point, has seen an increase of more than 350 percent in sales leads, according to Diana Weiger, marketing and business development manager.
"When my father first started this business, advertising was done in newspapers, magazines, direct mail, etc.," says Weiger. More than 50 years later, the world is moving at a much faster pace and for the dealership to grab as much market share as possible, the company decided to develop an easily accessible website useful for existing and potential customers and helpful in facilitating relationships between them and the dealership, she says.
The website enables prospective customers to scan inventory quickly from their computer or mobile device as well as learn more about trucks' specifications. "Our website is driving new business to us daily and is showing a great potential on ROI, not only in our sales department, but our service, parts and body shop departments," Weiger says.
The dealership's site has lead-generators throughout, such as Contact Us and Get a Quote features and locations on the site where customers can ask about parts or schedule a service appointment.
If a prospective customer sees a truck he likes, clicks on Get a Quote and provides his contact information, for example, the management team receives an email notification from Dealer Spike with all of the prospect's contact information, along with a link to the truck, says Weiger. That email goes to a salesperson and an automated email goes to the prospect letting him know the dealership will be in contact.
Having an informative and user-friendly website is one thing, getting prospective customers to it is quite another. To that end, Weiger says Palm Peterbilt-Isuzu created a business listing on Google and constantly works with Dealer Spike on search engine optimization (SEO) to ensure the website contains the keywords that will deliver high rankings for the dealership in Internet search results.
While optimization of the website is ongoing, Weiger says the dealership recently began focusing on its social media presence, such as Facebook and Twitter, to improve awareness of its operation and engage with a wider audience of prospective customers.
A digital handshake
Another dealer that has employed a third party to help optimize its online presence is Transwest Truck Trailer RV, which is making improvements to its site that's a few years old.
Wendy Campbell, online presence coordinator, explains the importance of marketing the dealership and vehicle inventory online. "Ideally, we want to be there when they're trying to do their research," she says. "We want to make sure they can find what they want, when they want to find it."
The dealership puts a lot of effort into its blog section, which includes informative articles and videos of team member profiles, customer testimonials and "walkarounds" highlighting various vehicles and trailers. That content is pushed out to social media, such as Facebook, Instagram, YouTube, Pinterest and Twitter, to draw potential customers to Transwest's site, Campbell says.
Attracting visitors to the website isn't the only reason to be on social media, Campbell says. "The goal is to really engage in a conversation. Social media should be social; it shouldn't just be about sales," she says.
Nevertheless, the company's social media efforts, especially on Facebook, are paying off in the form of sales leads. The dealership's web platform has a chat function, which provides leads, but recently the dealership has seen an uptick in messages through Facebook Messenger. "People reach out and contact us and that becomes a lead," Campbell says.
In addition to disseminating blog entries to social media, the blog content is written with SEO in mind.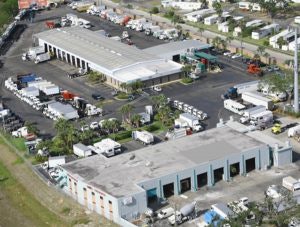 "I'm not just pushing a blog out to social media to show all my friends my great blog, but to try to see how much traction we can get on a search engine page organically," Campbell says. "We do a fair amount of search engine marketing as well; but if I can get that position through good, quality blog content, then I want it."
Campbell adds: "We have a healthy digital presence. The way I see it, our digital platform is the first handshake."
All about the data
It's critical for a dealer to market its vehicle inventory and business, in general, online because it's the best channel to reach prospective customers at the right time.
"The way customers, specifically fleets and owner-operators, buy trucks is changing. Approximately 70 percent of the purchase decision already is made before they talk to a salesperson," says David Arsenault, senior director of marketing at Randall-Reilly, publisher of Successful Dealer. "If you aren't going to where people are doing their research, then you're missing out on influencing 70 percent of [potential buyers]."
Randall-Reilly offers a full complement of digital services for dealerships and "it all starts with data," Arsenault says, adding that rather than pushing specific products or channels, Randall-Reilly focuses on finding the perfect customer dealers want to reach, which could depend on brand affinity, location, fleet size, fleet versus owner-operator or propensity to buy new over used, among other parameters. The source of this data to build the audience is.
"That's step 1 of what we do, identify the perfect person you want to reach and then build an entire audience of that perfect customer," using data from Randall-Reilly's RigDig Business Intelligence division, he says. The second step is helping dealerships create messages that resonate with their target audiences. The final step is to provide measurable outcomes, Arsenault adds, which is where digital capabilities come into play.
"We want to run digital campaigns to that audience of perfect customers and have them react to you in a way that makes you money. That's the measurable outcome," Arsenault says. "What is it that that audience needs to do that makes you money? Call you? Show up at your dealership? Learn about your brand? Whatever the action that precedes you developing that relationship, we want to reinforce that action through marketing."
Regarding online advertising, people get hung up on impressions and clicks, which can be useful metrics, but the ultimate goal is not to get a lot of impressions and clicks. "Your ultimate goal is to sell more trucks, sell more parts, get more people to fill your service bays," he says.
Arsenault gives an example of what Randall-Reilly can do for dealerships: "A Houston dealership has five used trucks they want to sell. We could look at the parameters, which are who usually buys used trucks in the Houston area, and we're going to take that list [of prospects] and upload it into Facebook and then we're going to run a campaign that markets that specific inventory to only those specific people we identified are the dealer's best potential customers. Everyone who is seeing the ad is who you want to see the ad."
Facebook is effective at generating leads, but if a dealer doesn't think enough potential customers in the area know about it, a video campaign on YouTube might be more effective, he says, adding, "It's all about what you're trying to accomplish that defines the online channels that are going to work best."
Arsenault adds that Randall-Reilly also has a SEO department that provides dealer clients consultations about their websites.
"Technology enables dealerships to pinpoint the exact people they need to reach so they're not wasting their budgets. That's the crux of it," Arsenault says.