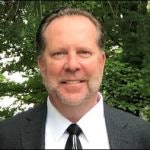 The National Trailer Dealers Association (NTDA) Thursday announced John Princing, president of Scientific Brake & Equipment, has been installed as chairman of the board of directors during the association's annual convention this week in Colorado Springs, CO.
"John is a strong proponent of the trailer industry and his stewardship will help the association expand its industry outreach," says Gwendolyn Brown, NTDA president.
One of Princing's goals as board chairman is to attract more young people into the industry.
"College graduates probably aren't thinking much about the trailer industry," Princing says, "but new technologies, good-paying jobs and the opportunity for a long, rewarding career will lead them to us, provided we effectively get our message out. For example, autonomous vehicle technologies will enable more trailers on the road for more hours each day, and with a greater impact on the economy. That's all very appealing to younger people."
He adds, "The many changes in the industry will present challenges to the NTDA as well. Part of my role will be to help the NTDA increase its membership and ensure it can grow staff to provide the highest level of service to members."
Princing has spent much of his adult life in the semi-trailer industry. His father, Tom Princing, purchased Scientific Brake & Equipment in 1979. John spent summers from college working for the company. After earning his degree in Economics from the University of Michigan, and helping independent business owners optimize their estate planning, Princing did the same for his father's company. Princing returned full-time to Scientific in 1995, working in service, parts, purchasing and sales before eventually becoming president of the company in 2002.
"The NTDA is the conduit to bring everyone together. The association is about truly supporting each other, whether it is another dealer, supplier or manufacturer," says Princing.