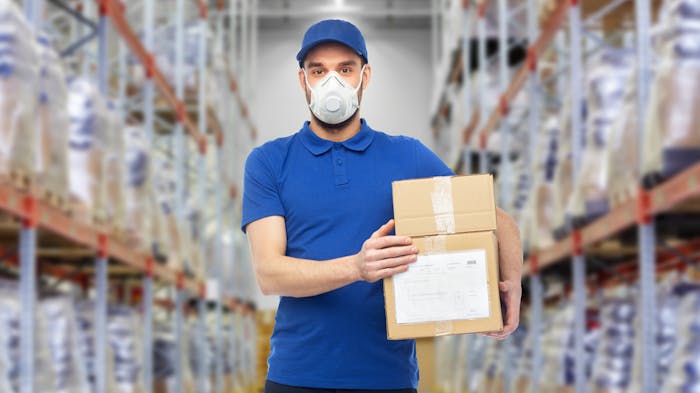 COVID-19 infection rates across suppliers are down and it marks the first time Heavy Duty Manufacturers Association's (HDMA) Pulse Webinar has been able to report this since the HDMA began tracking it, says Richard Anderson, HDMA director, market research and analysis​
"Infection rates are down for a majority of suppliers and no one has reported an increase in COVID rates since we asked last month. This is great news," Anderson says. "We have heard from our respondents about the concern of the health and safety of employees and this is nice to see there is finally some relief on that front — the human cost of COVID has not been forgotten even among all these business metrics."
HDMA's Pulse Survey asked respondents about their level of COVID-19 infections across their North America staff compared with the same time last month. The numbers are encouraging with 48 percent of respondents reporting "about the same" compared with 36 percent in January. More than one-third (39 percent) reported a "small decrease" in COVID infections compared with 3 percent last month. What's more, 14 percent of respondents reported a large decrease, compared with a mere 3 percent the previous month. None of the respondents reported either a small or large increase.
Respondents also were asked what the trajectory of their absentee rates were during the month. Seventy percent said "remaining the same," 15 percent reported "falling/slowing" and 5 percent said "falling quickly." Only 10 percent reported absentee rates "rising slowly" and nobody reported rates were "rising quickly."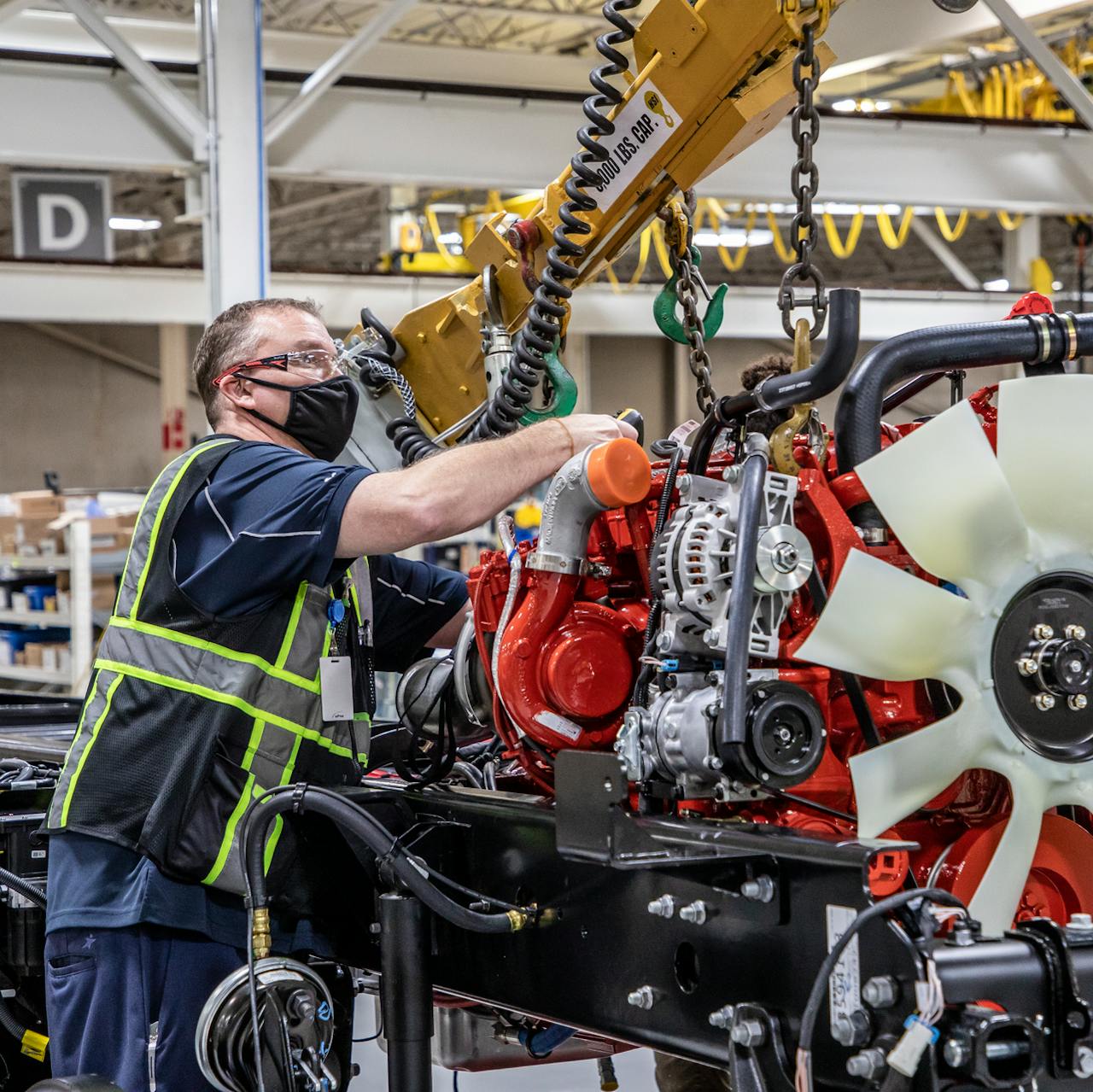 Source: Mack Trucks

The survey also asked the members whether they believe any of the current supply shortages represent a large enough bottleneck to limit short-term truck and/or trailer production.
Sixty-five percent of respondents said "Yes, if inventories are depleted before normal supply resumes." Nearly a quarter said, "Yes, we are already there." And, 12 percent reported, "No, not yet, but it is possible.
"No one [in the survey] believes the supply chain is robust enough to be able to keep up with demand no matter what," Anderson says.
FTR Chairman and CEO Eric Starks says, "Even a few months ago, we were only about two-thirds of the way back to pre-pandemic levels and over the last two to three months, we've seen a big surge in manufacturing. We are now sitting about 1 percent below pre-pandemic levels. We didn't expect to get back to pre-COVID levels until the summer. This is where that pressure has been mounting and creates problems."
While a shortage of silicon wafers, a thin slice of semiconductor, are garnering much of the headlines, Anderson says the greatest problem for the supplier community is international freight and logistics. One comment from a respondent was, "If you are importing, you are having problems." The level of widespread delays across multiple product and regions really is something that is causing major business headaches for suppliers worldwide through their global business, Anderson says.
Starks adds, "When we look at the North America, the import market has been on a surge and we are hitting record levels. But the export market has been at very low levels, so we have not seen any noticeable upturn on the export side of the business. It's all being driven by imports and so this creates some disconnect."
Companies have taken to relocating their supply chains to reduce risk and vulnerability.
"This is going to have a long-term transformative effect on the industry. These are not changes that are undertaken lightly. They are widespread enough now that this will cause major changes in how busines is done," Anderson says.