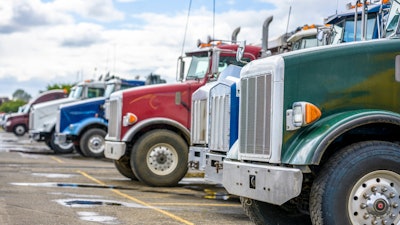 Used Class 8 volumes fell sequentially — a 7 percent drop month over month(m/m) — while average sale price, miles and age were all higher than in January, up 4 percent, 2 percent, and 1 percent m/m, respectively, according to the latest release of the State of the Industry: U.S. Classes 3-8 Used Trucks, published by ACT Research.
Longer term, same dealer sales volumes dropped 5 percent year over year (y/y) against February of 2020, while average price was 18 percent higher, average miles were 1 percent lower, and average age was flat on a year-over-year basis.
"Used Class 8 same dealer sales volumes suffered from unseasonably bad winter weather and increasingly constrained inventory in February," says Steve Tam, ACT vice president. While January holds the dubious distinction of being the seasonally weakest month of the year, sales normally pick up about 25 percent m/m in February."
Looking at the different sales channels for used Class 8 vehicles, Tam says, "Channel results were oddly mixed, with auctions outperforming in the short term, but negative longer term. Retail sales were unfavorable m/m, but showed gains both y/y and year to date. Not surprisingly, wholesale transactions were lower across all three time period comparisons, as dealers compete for scarce units, resulting in rapidly rising prices."
The report from ACT provides data on the average selling price, miles, and age based on a sample of industry data. In addition, the report provides the average selling price for top-selling Class 8 models for each of the major truck OEMs.