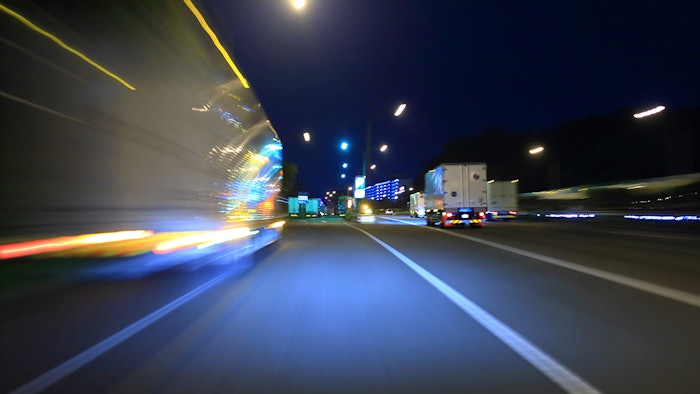 FTR's Shippers Conditions Index (SCI) for February, as reported in the April Shippers Update, fell two points from January to -11.8, its lowest point during the pandemic. Also, ACT Research reported the last six months of Class 8 truck orders nearly set a record.
FTR reports shipping conditions weakened in February, severely impacted by tight capacity and high rates. The expected stabilization in fuel costs could help mitigate the pain somewhat with the SCI measure forecast to move upward to a more modest negative range by summer.
"Widespread weather-related disruptions in February weakened the conditions in the marketplace for shippers as capacity tightened and rates increased. Going forward, catch up freight volumes from disrupted businesses are likely to keep capacity tight in the coming weeks and months. As things normalize, the market will improve slightly as time goes on," says Todd Tranausky, FTR vice president of rail and intermodal.
The SCI tracks the changes representing four major conditions in the U.S. full-load freight market. These conditions include: freight demand, freight rates, fleet capacity, and fuel price.
[RELATED: March trailer orders top February and last year's volume]
According to ACT Research's latest State of the Industry: NA Classes 5-8 Report, net Class 8 orders booked during the past six months were surpassed only by the six-month period ending October 2018, so not quite as good as it gets yet, but awfully close, ACT reports.
"Unlike that October 2018 period, where the seeds of the cycle's fall had already been planted with tariffs and trade wars, the economy is carrying considerable pent-up industrial and consumer demand with stimulus program(s) adding fuel to the fire," says Kenny Vieth, ACT Research president and senior analyst.
"ACT's current expectation for GDP growth in 2021 is 6.4 percent. Owing to the composition of economic activity, ACT's GDP-based freight proxy anticipates freight volumes jumping by 12.6 percent." Vieth says. "That supplants 1984 as the best year on record, based on ACT's freight composite methodology. While freight growth is expected to moderate, as consumer spending patterns begin to revert to more traditional levels of goods spending relative to services, both GDP and freight activity are expected to remain elevated."
By commercial vehicle segment, Vieth says, "With the economy growing in all the right places, freight rates and carrier profits are pushing into record territory. In response, Class 8 orders the past two quarters have driven rapid backlog growth. Stating the obvious, perhaps, the supply chain's ability to respond will be the key determinant of commercial vehicle production in 2021."
Regarding the medium-duty segment, he notes, "While our Class 8 'best since' comparisons go back to 2018, we have to go back to 2006 to find a comparable period for medium-duty demand."
ACT's State of the Industry: NA Classes 5-8 report provides a monthly look at the current production, sales, and general state of the on-road heavy and medium duty commercial vehicle markets in North America.