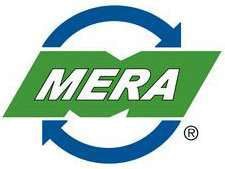 The Motor & Equipment Remanufacturers Association (MERA) will host a private reception for members and guests engaged in the heavy-duty remanufacturing industry before the start of Heavy Duty Aftermarket Week (HDAW) 2017 on Jan. 22, 2017, at the Mirage in Las Vegas.
Scheduled for 6:30 p.m. to 8 p.m. PT, MERA says the event will featuring networking opportunities, cocktails and hors d'oeuvres. Registration for MERA members is complimentary. Guests may register for a nominal fee.
Parties interested in attending the event can do by CLICKING HERE, and MERA says companies interested in sponsoring the event can contact Dave McGuire at 248-750-1280, or dmcguire@mera.org.
MERA grows again
In addition to its upcoming event, MERA also announced Tuesday it has added five new companies to its organization: Jefferies LLC; Piper Jaffray & Company; Precision Parts & Remanufacturing Co.; Tru Capital Investments LLC; WPS LLC. The group brings MERA's member total to 130, an all-time high.