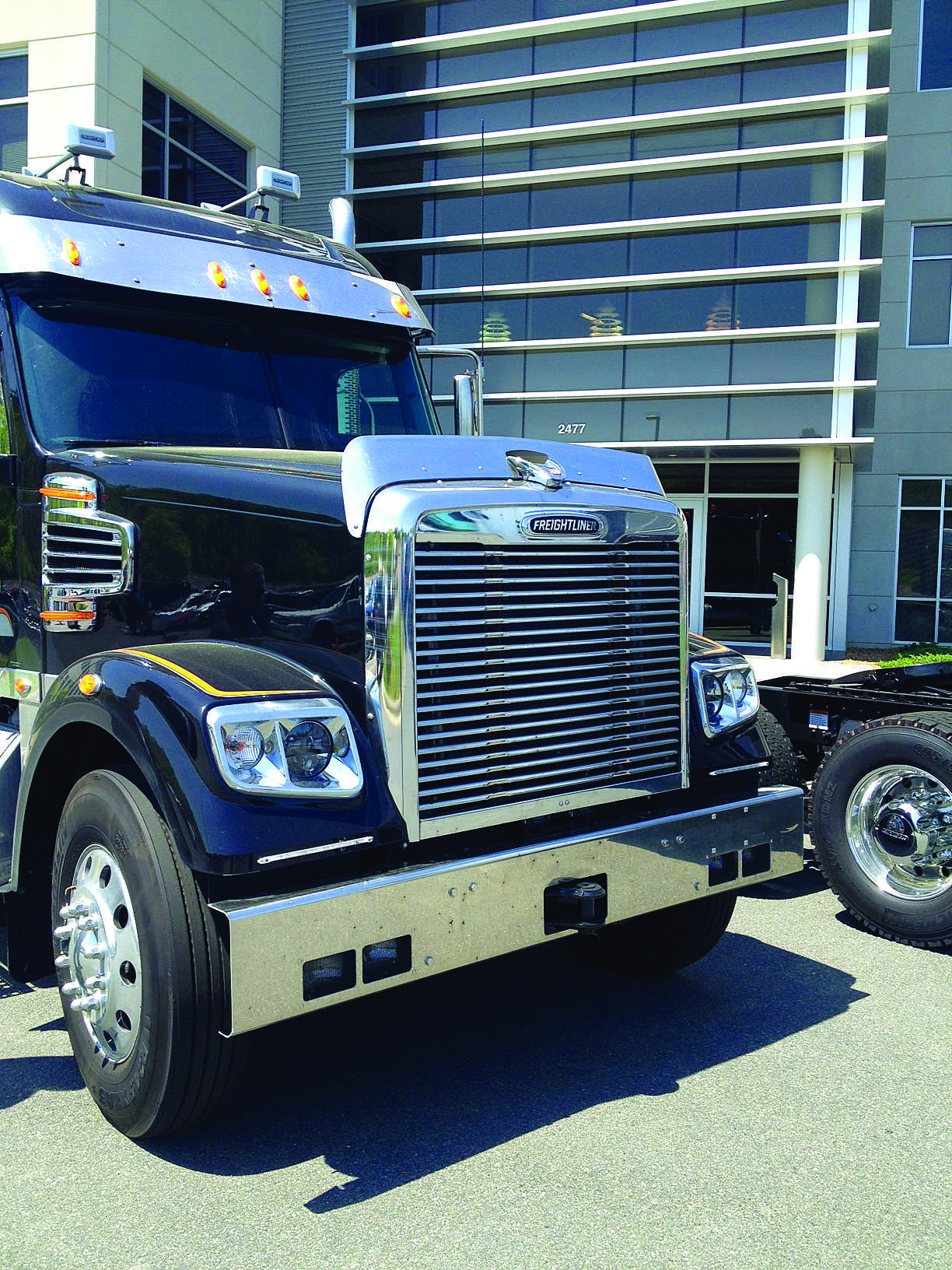 Hendrickson Bumper and Trim officials has launched the AERO CLAD Coronado SD bumper. The addition of the Coronado AERO CLAD bumper is the latest in an entire line of lightweight, corrosion resistant bumpers offered as part of Hendrickson's All Makes bumper-product offering, the company says.
The Coronado SD bumper in AERO CLAD offers a bright mirrored finish that promotes better corrosion resistance and weight savings. More than 150 lbs. lighter compared to the OEM steel bumper, Hendrickson says the Coronado SD bumper provides a lightweight durable option to fleets. AERO CLAD is a bi-metal material that bonds stainless steel and aluminum at a molecular level. The result is chrome like finish that will not rust, peel or fade over time, the company says.
In addition, the material is much lighter than traditional steel bumpers while maintaining higher yield strength producing a bumper with the utmost durability. Hendrickson says it backs the durability and quality of AERO CLAD with a five-year limited warranty.
Coronado SD bumpers in AERO CLAD are available today through the Hendrickson All Makes Program and can be purchased through Freightliner dealers.