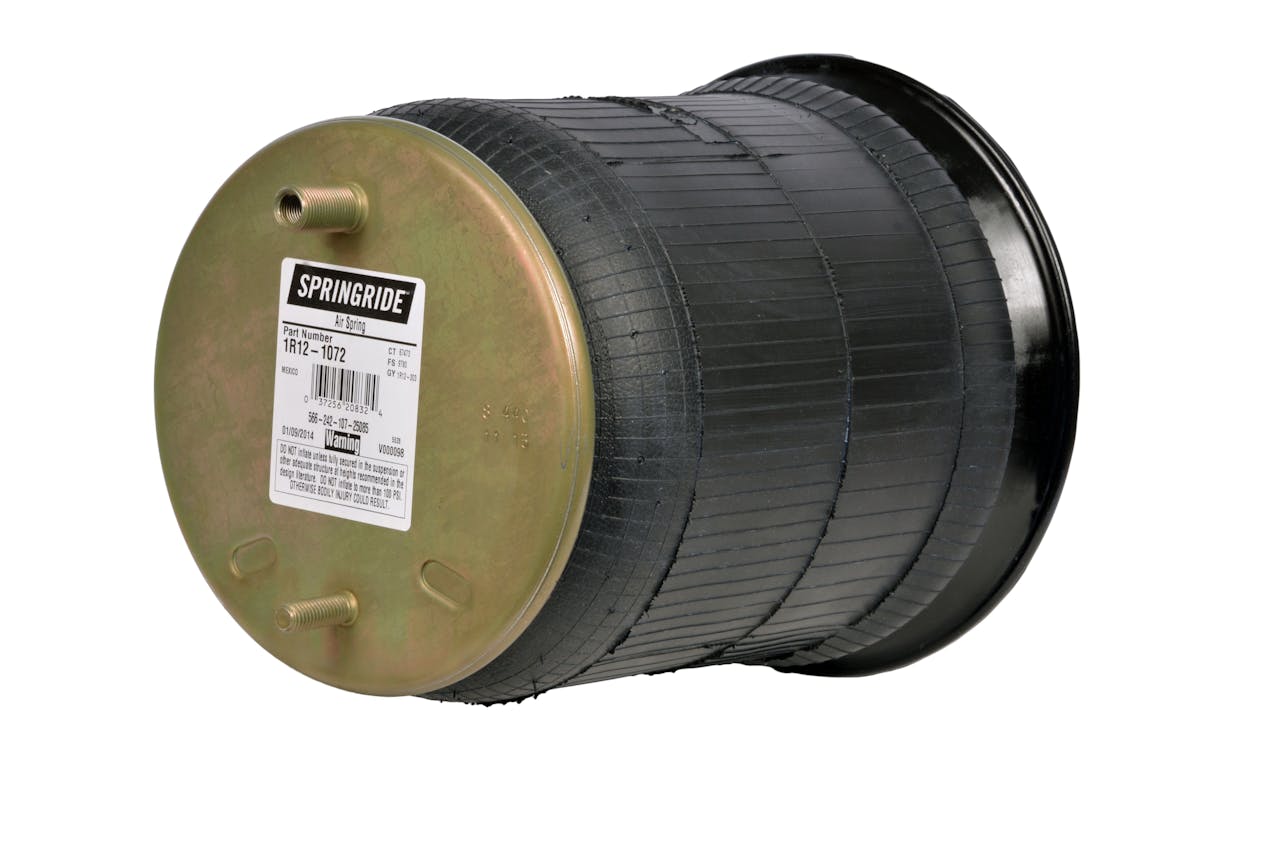 Veyance Technologies announces the launch of its new air spring line, Springride, designed for second- and third-time commercial vehicle owners.
Springride air springs provide an economical alternative to the brand's premium Super Cushion air springs preferred by first-time owners and original equipment manufacturers, the company says.
Manufactured in North America, Veyance says Springride air springs provide better service life than offshore brands through resistance to ozone cracking and corrosion. Springride air springs come with a two-year warranty and fit most popular heavy-duty applications.
"We developed Springride air springs in response to customer demand for more choices to serve the second- and third-time owner market," says Tom Lee, marketing manager at Veyance Technologies. "Our Springride line offers cost savings to customers, while still providing quality that outperforms the competition."