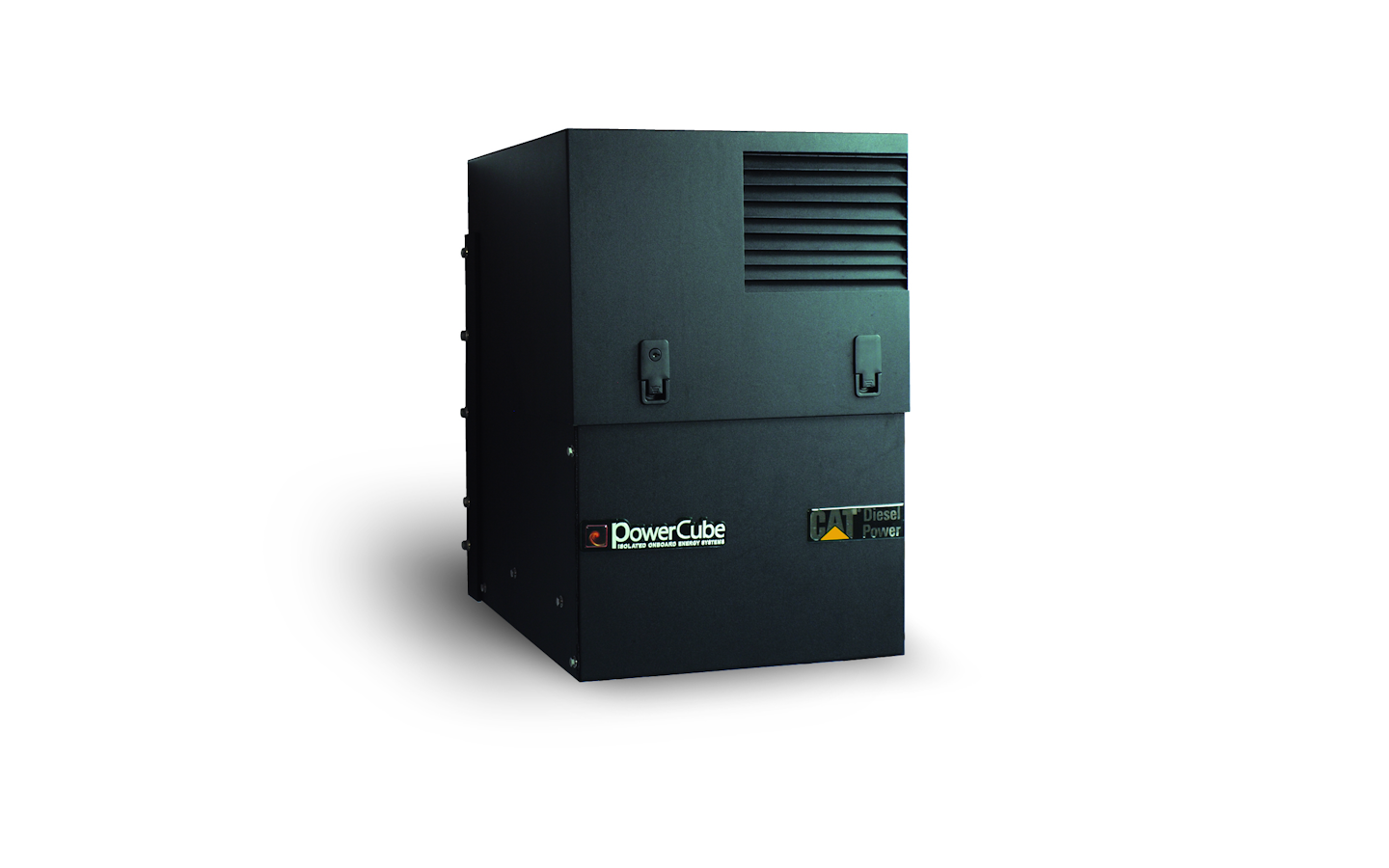 Perrin Manufacturing has unveiled a new, more compact version of its PowerCube APU.
The PowerCube Slim packs the same HVAC muscle of its predecessor into a thinner profile that fits the mounting space requirements of the majority of North American sleeper cabs, the company says.
Introduced in 2008, the original PowerCube APU gained favor among independent owner-operators and small fleets because of its ability to quickly and sustainably heat and cool a sleeper cab's living quarters in even the most adverse weather conditions, the company says. The performance characteristics of the PowerCube are directly linked to its heating and cooling capacity as measured by British Thermal Units (BTUs).
"We set our sights on building the highest quality and most effective APU for owner-operators and small fleets," says Dan Koch, president and CEO at Perrin Manufacturing. "When independent operators buy an APU, they want it to do its job, to last a long time and to be hassle-free, so we engineered the PowerCube to give them exactly what they want."
The original PowerCube and the PowerCube Slim both deliver 24,000 BTUs of AC cooling strength and 30,000 BTUs of heating power. Both units are quiet, with the PowerCube Slim performing at only 75 dB under full load, about 30 percent quieter than an idling Class 8 truck, Perrin says.
Both PowerCube units utilize a two-cylinder Caterpillar CO.5i diesel power plant that carries an Environmental Protection Agency (EPA) rating of Tier-4, denoting the lowest emissions for its class. Perrin says PowerCube APUs attach to the sleeper cab's existing fuel tank and operate on just a quarter of the fuel needed to idle a standard class-eight diesel engine. Both PowerCube models significantly reduce nitrogen oxide (NOx) emission-related soot accumulation and the regeneration frequency of a vehicle's diesel particulate filter (DPF).