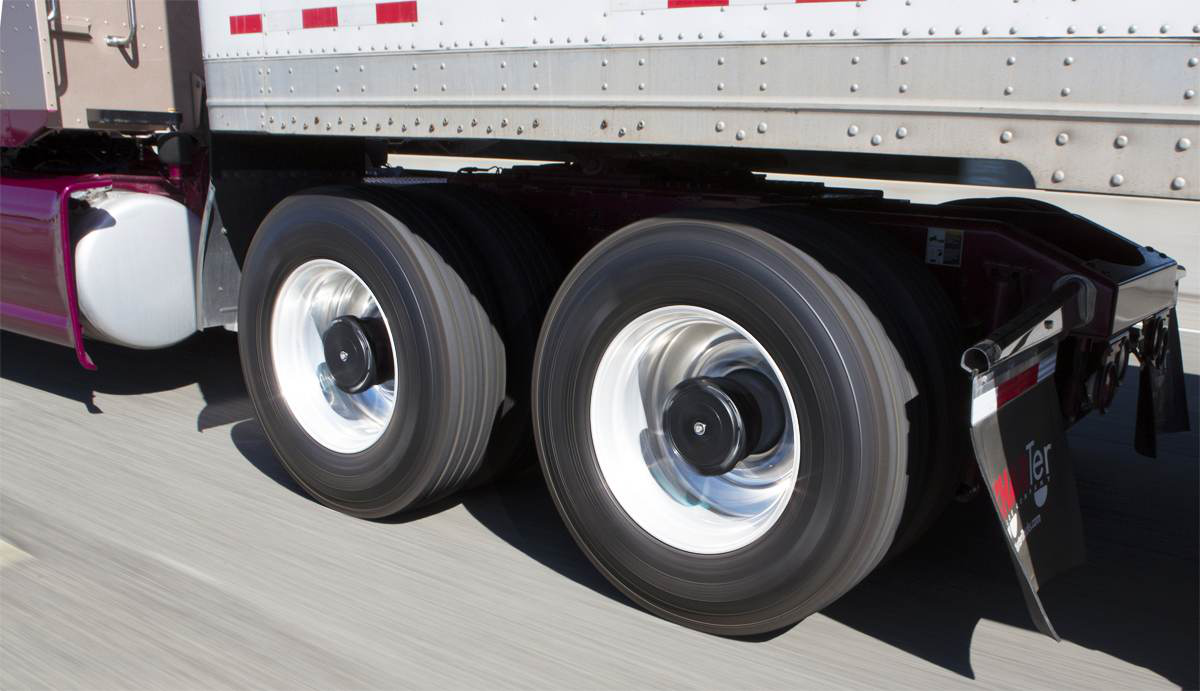 Aperia Technologies, makers of a self-powered, bolt-on tire inflation technology, announce its Halo Tire Inflator is commercially available for use on drive and trailer axles on medium- and heavy-duty trucks and buses.
Halo has successfully completed fleet evaluations for over two years, racking up eight million miles of on-road testing from winters in Canada to summers in Florida, the company says. It the first complete automatic tire inflation solution to serve both tractors and trailers with either dual or wide-base tires, Aperia says.
"The fuel savings from properly inflated tires are well documented," says Josh Carter, CEO and co-founder of Aperia. "Numerous studies, including research by the FMCSA, show that by eliminating tire underinflation, the average fleet can save more than $2,200 annually for each tractor-trailer."
Aperia says Halo is an easy-to-install system that operates on a similar principle to a self-winding watch. The device uses a wheel's rotational motion to pump and maintain optimal tire pressure. The system does not require any connection to a compressor and can be installed in five to ten minutes per wheel end, the company says. Aperia offers security fastener kits to minimize theft risks. The company says the product fits all tractors and trailers and is entirely self powered.
"Bringing truly innovative technology like the Halo to market takes a great deal of time, money and thought," says Brandon Richardson, CTO and co-founder of Aperia. "After four years of R&D and more than two years of on-road fleet testing we are confident the Halo will satisfy the needs of the most demanding fleet operations."