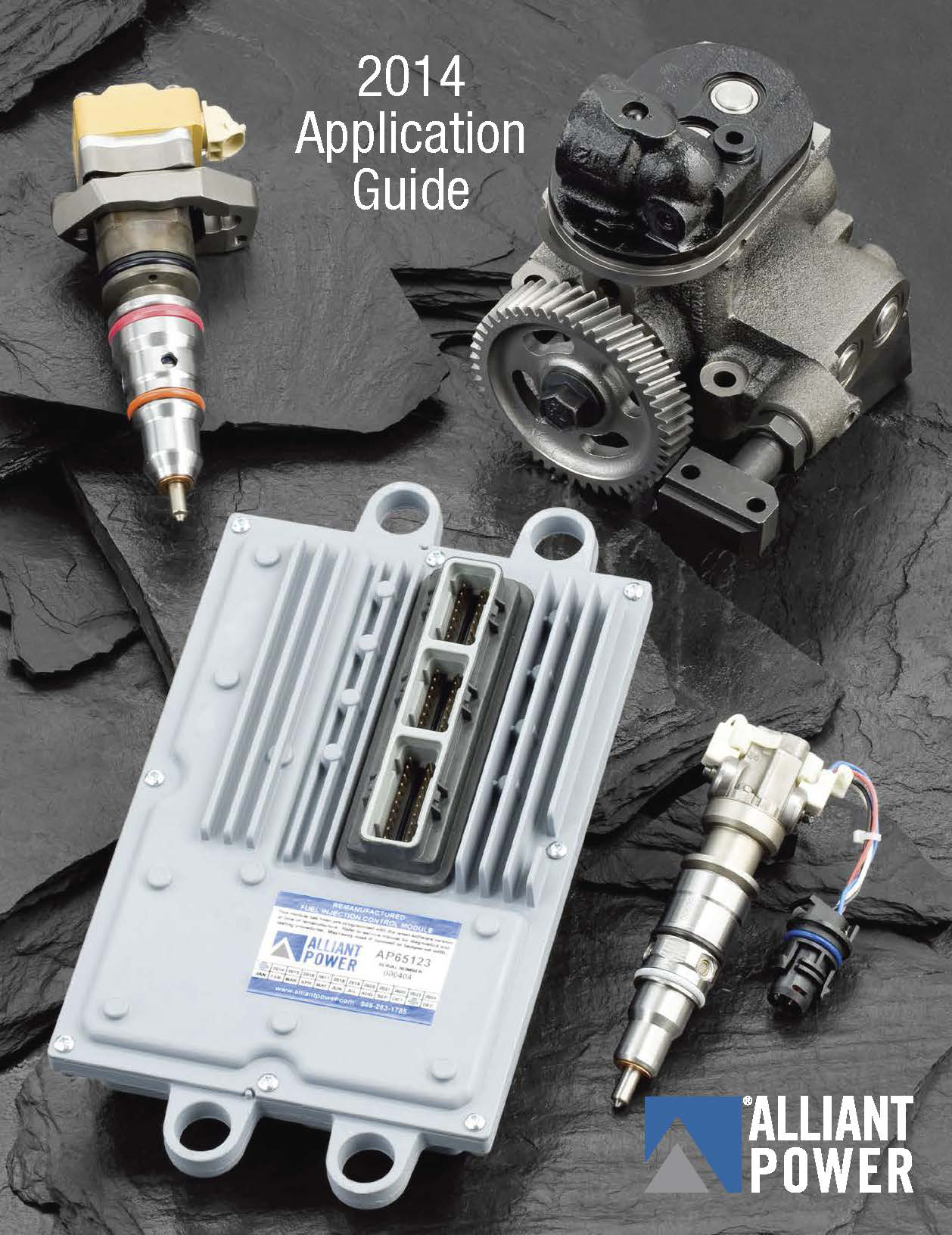 Alliant Power has released its 2014 Application Guide, a reference tool to aid fleet and shop personnel.
The 102 page guide covers a wide range of diesel engine components for Ford, GM, Dodge, Navistar & Sprinter.
Highlights from the new Application Guide include 11 new part numbers. Each new part number will also have a "new" call-out ribbon to easily identify components that were not in the 2013 version of the guide; a tools section; an OEM cross reference and part number index; detailed kit contents. Where applicable, a listing of all components contained in a repair kit is provided so users can be sure the kit contains everything they need to complete the job.
Each section comes complete with images of each product available from Alliant Power. In order for users to be certain they are ordering the right part, the image is accompanied by the year range, engine type and in some cases, the engine serial number range.
This Application Guide will be good for the full year, and products released throughout the year will be featured in quarterly new product announcements.
If you wish to receive a copy of the Application Guide or view a complete listing of product, please visit alliantpower.com or contact apsales@alliantpower.com