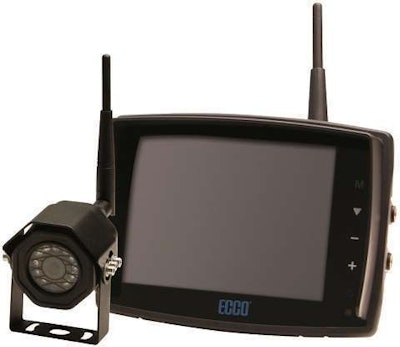 Featuring quality and functionality equal to existing wired systems, Ecco says its new EC5605-WK wireless reversing camera system dramatically decreases installation complexity and expense.
Including a feature-packed 5.6 in. LCD high-resolution touch screen color monitor and CMOS color infrared camera, the EC5605-WK delivers excellent picture quality even in low-light conditions, the company says.
The compact monitor also allows for unobtrusive installation without compromising viewable screen area. The system is expandable up to four cameras, and carries a one-year warranty, the company says.