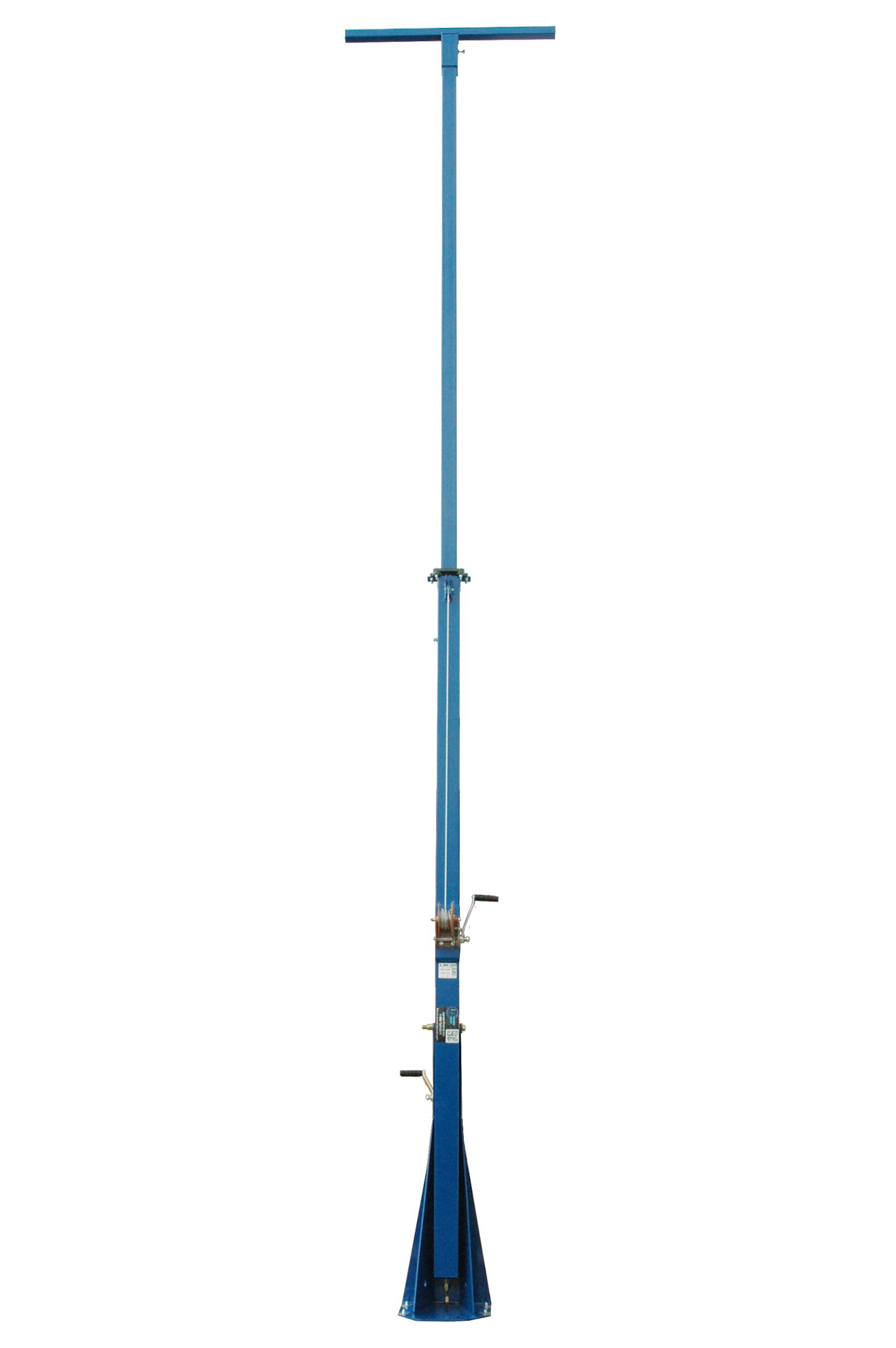 Larson Electronics has released a telescoping light mast with 360-degree rotating capabilities.
The LM-30 is a fold over light mast that provides a safe and effective way for operators to quickly deploy lights, security cameras and other equipment to elevations of 30 ft.
The LM-30 features a rotating boom that allows for 360° of rotation, a removable mast head for storing mounted equipment when not in use, and an easy fold over assembly for transportation and storing purposes. This light boom can be extended to a height of 30 ft. for effective coverage and collapsed to 17 ft. The mast is elevated from its folding position with a 1,000 lb. hand winch that is fitted with 3/16 in. cable. A second 1,000 lb. winch provides the 17 to 30 ft. elevation of the mast, the company says.
The 360° rotation is provided by a single T-Handle. By loosening the T-Handle, operators can rotate the mast with ease in either direction. It can be locked into place once the desired position is found by tightening the T-Handle, the company says.
"The LM-30 offers a fast and secure solution to elevate equipment up to 30 feet," says Rob Bresnahan with Larsonelectronics.com. "Our LM series of towers are powder coated with a glossy blue finish for corrosion resistance and aesthetics."
The LM-30 features a proprietary mast guidance system, which provides increased stability during high winds. When lowered to 17 ft., the mast can withstand winds up to 125 miles per hour. The light tower weighs approximately 500 lbs. and can easily support and lift 150 lbs., the company says.