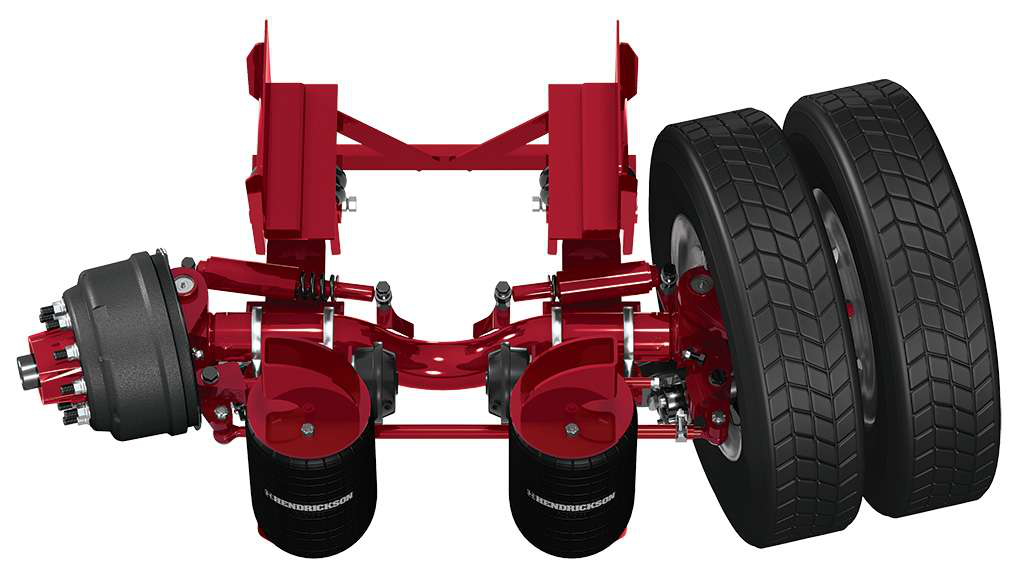 Hendrickson Specialty Products Auxiliary Axle Systems introduces the new TOUGHLIFT brand of lift axles.
This new platform was designed specifically to use round axles for non-steerable and steer applications in severe-or heavy-duty applications, the company says. The round tube axle design promotes up to an aggressive 25,000 lb. capacity in order to handle the vocational industry's toughest applications.
The TOUGHLIFT FM and FR non-steer models will replace the popular heavy-duty HLM model with capacities up to 25,000 lbs., Hendrickson says, as well as the high lifting HLR 13,000 and 18,000 lb. capacity non-steer lift axles that have been used extensively over the years in either pusher or tag positions.
The TOUGHLIFT LK is the first steer model to be added to this new platform, the company says. The LK was developed around an integrated leading kingpin and knuckle design for the dual tire steerable market. Hendrickson says the demand for this dual tire steer feature is currently prevalent in Ontario, Canada and New York for 25,000 lb. applications. Hendrickson says the LK is an ideal lift axle for fleets in need of additional flexibility for heavy-duty vocational markets. This product is a fully integrated system designed by Hendrickson, driven by weight reduction while maintaining the company's reputation for durability, strength and innovation.
Hendrickson says the TOUGHLIFT series also is fully backed by one of the best comprehensive warranty packages in the industry.