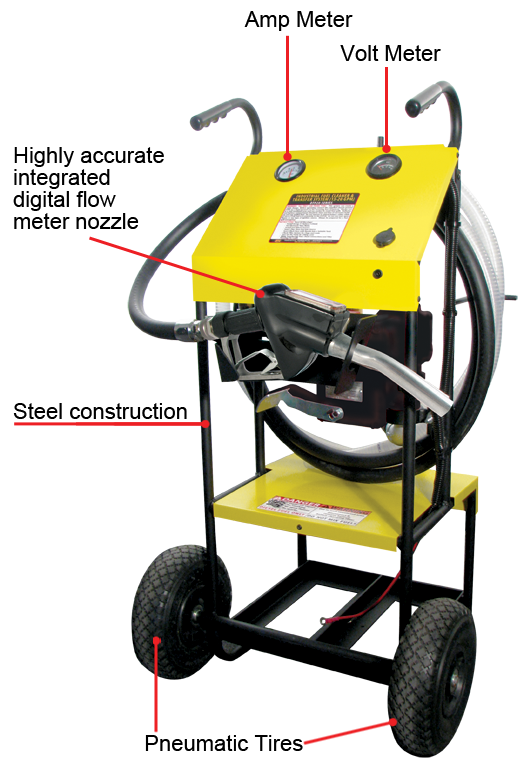 Innovative Products of America (IPA) has expanded its Fuel Management Equipment line to include a battery-powered Biodiesel Transfer and Filtration System (#DTP20C-BIO).
Built on a mobile, steel-welded cart with a dual group 31 battery tray,the DPT20C-BIO features an 18 GPM fuel transfer pump, water blocking filter, 21 ft. fuel hose, and a highly accurate, digital fuel meter nozzle.
IPA says the system is the professional solution for transferring fuel in the shop, at a fuel island or in the field. The included 21 ft. hose is ideal for recovering or extracting biofuel from in-ground tanks prior to repair, the company says.