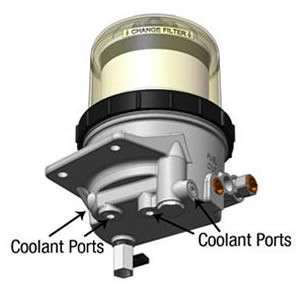 DAVCO has re-engineered its Fuel Pro 483 to include coolant heat as a heat source.
Effective July 1, 2014 the Fuel Pro 483 is now available with a coolant heat feature as an option. This new Fuel Pro 483 has the same footprint as the current model but will have internal passages and four coolant ports for the use of engine coolant as a heat source, the company says.
DAVCO says heating options now include:
12V and 24V Pre heaters: Preheats the fuel before starting the engine. A simple turn of the ignition and the fuel will begin to heat up in 6-10 minutes.
120V Overnight Heater: Provides heat to prevent gelling when the truck is parked overnight.
Coolant Heat: Uses engine coolant as the heat source when the truck is on the road.