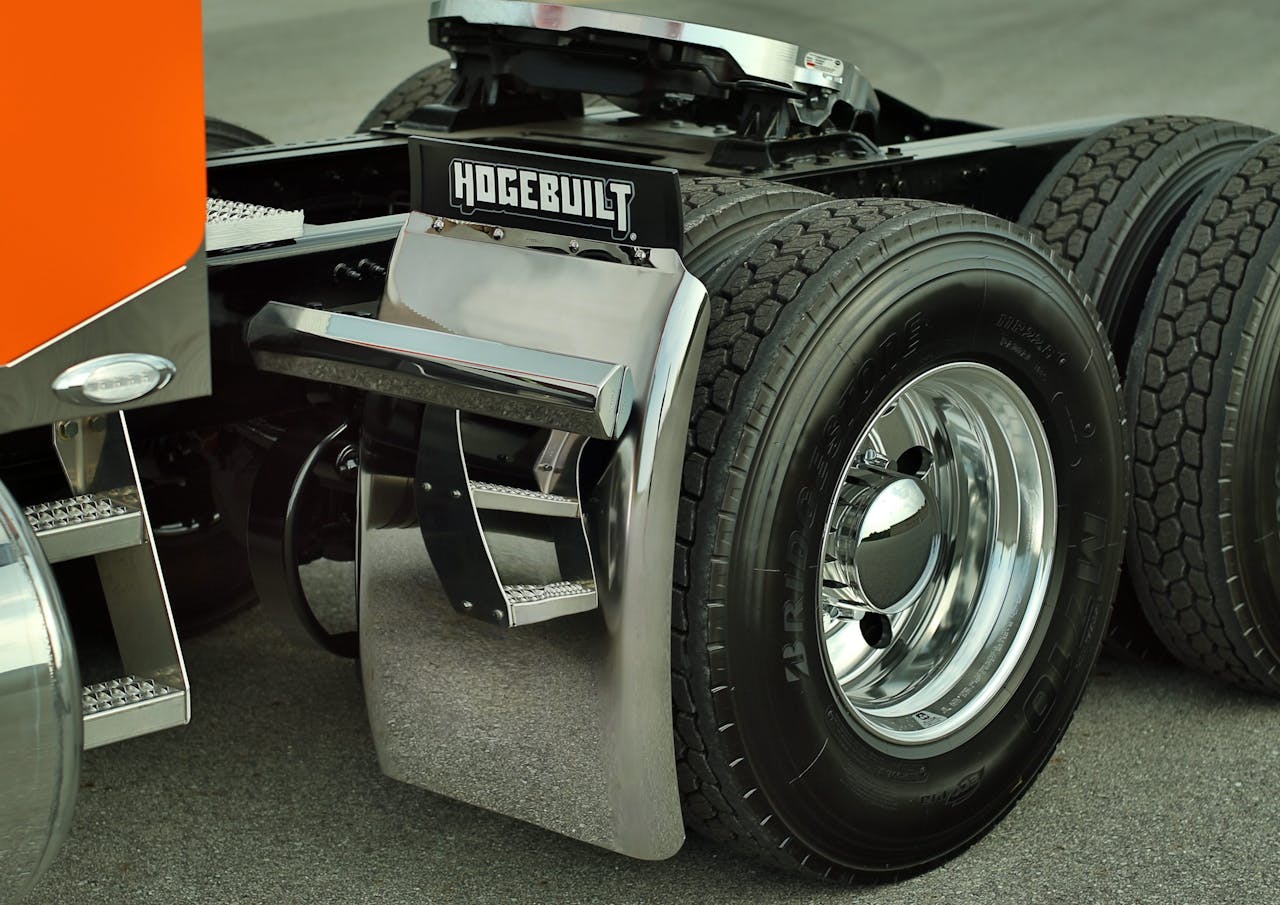 Hogebuilt has developed a new style of fender bracket for the trucking industry.
The new FM2012 triangle arm bolts directly to the frame using a single bolt and eliminates the need for a post mount and clamp, which Hogebuilt says reduces installation time.
This new design also offers a unique stylish look, while providing durable support. The patent pending bracket is made of 11 gauge 304 stainless steel and is available for sale individually or in a 27 in., 30 in. or 34 in. quarter fender kit, the company says.
Hogebuilt adds the new bracket will fit suspensions that allow for a flush fit on the frame without any interference.