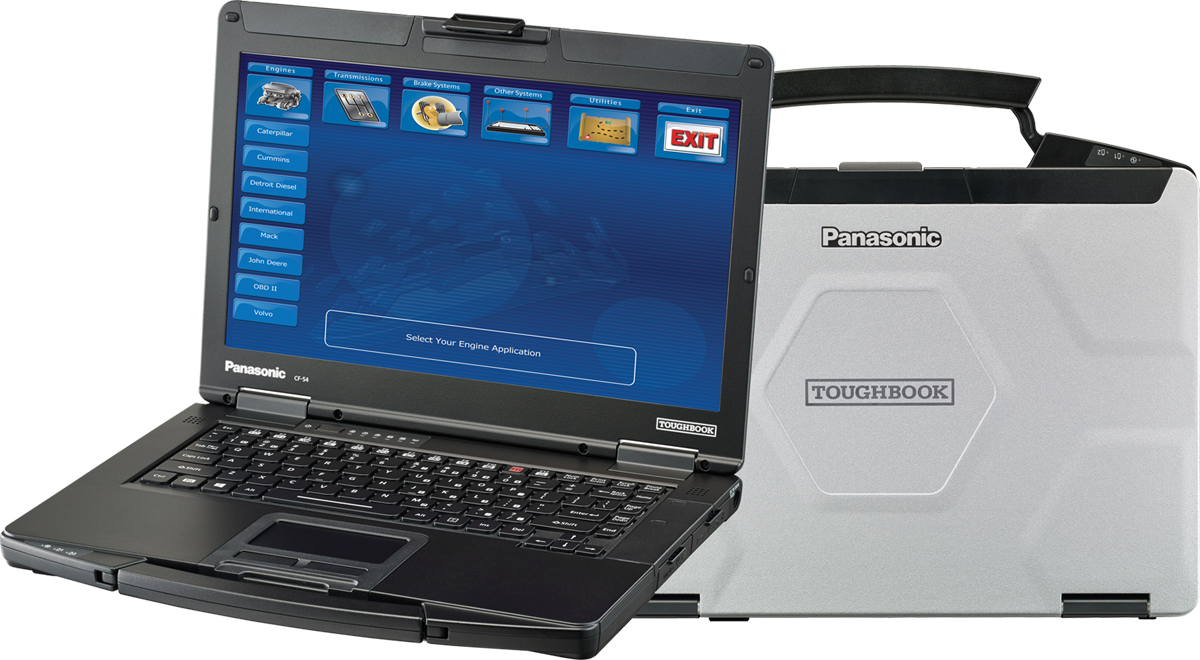 Diagnostic Innovations LLC, has unveiled its new Vehicle Diagnostic Assistant 54P (VDA54P).
Diagnostic Innovation's proprietary Vehicle Diagnostic Assistant (VDA) effortlessly integrates hardware with software to form the most powerful diagnostic systems available in the market today, the company says. The Vehicle Diagnostic Assistant 54 (VDA54P) is the newest edition to a product line that is transforming heavy-duty vehicle diagnostics.
The new tool helps technicians diagnose and troubleshoot: engines, transmissions and braking systems of today's fleet vehicles. Diagnostic Innovation says it is a complete diagnostic system featuring a Panasonic Toughbook 54 laptop computer. It is a smart product and can be specifically customized for each customer. Together with Diagnostic Innovation's engineering it integrates OEM software into an easy-to-use intelligent graphical interface, the company says.
The company says a RP1210A compliant interface box comes standard with both 6 and 9 pin connectors alongside an optional OBDII connector. Necessary cables and interface boxes also are included in one heavy-duty carrying case.
The Panasonic Toughbook 54 is the lightest and thinnest semi-rugged laptop in its class, the company says. It runs Windows Professional 7 or 8 operating systems and offers enhanced security, a full magnesium alloy case with carry handle, and is resistant to spills and drops. The Panasonic Toughbook 54 has both WiFi and Bluetooth options, and Diagnostic Innovation says comes with a large 14 in. display with touch screen options. It has a battery life of up to 11 hours with a second battery option for up to 18 hours.
"Our customers now have a powerful computer that they can use to easily move from vehicle to vehicle without the constant worry of the computer being damaged by an accidental drop or spill," says Drew Gibson, fleet manager at Diagnostic Innovations. "At its core, our VDA54P provides the
technician with an easy to use light, powerful and ruggedized marvel that saves both time and money."