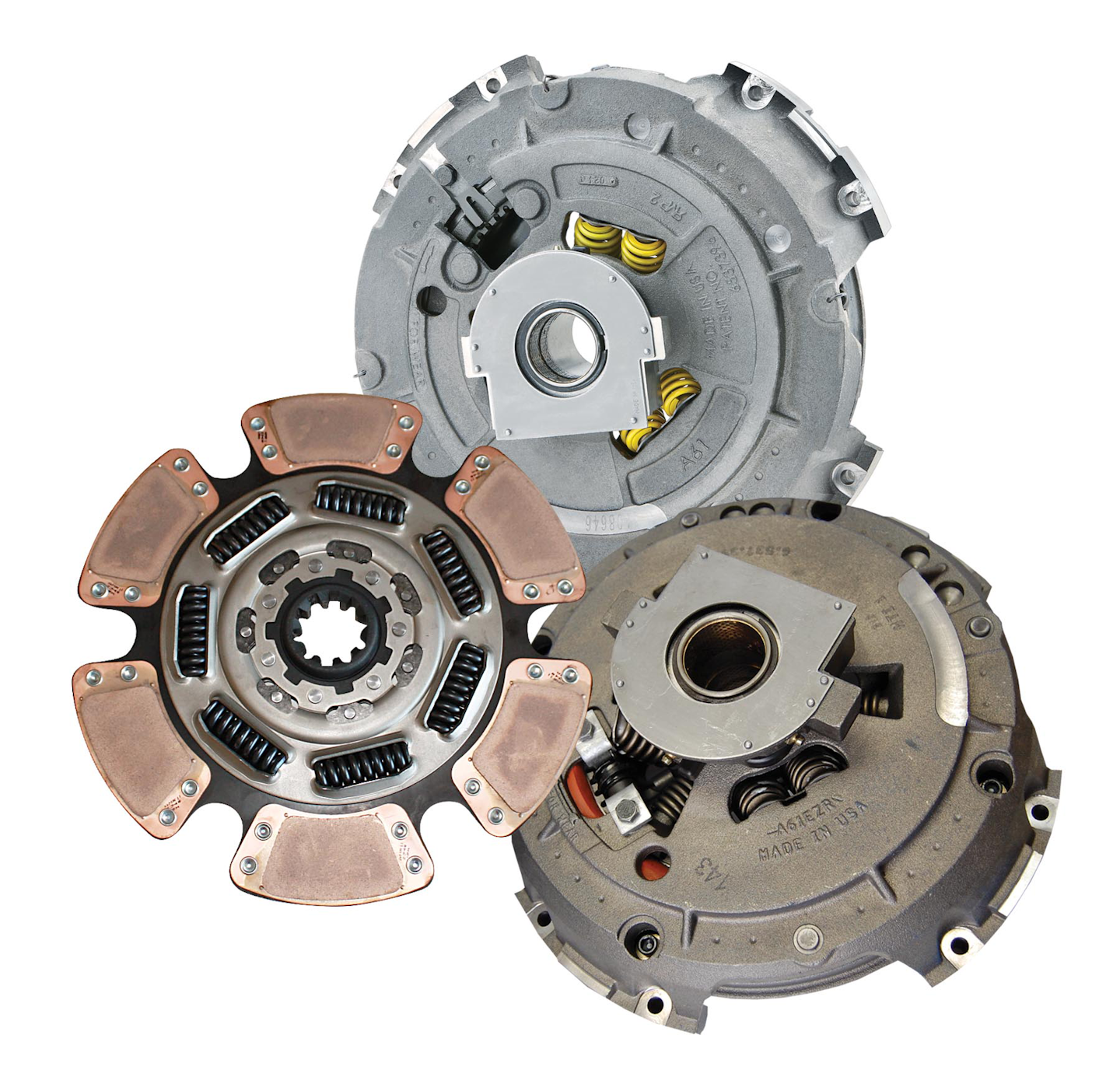 Meritor has launched a new line of AllFit all-makes clutches to the aftermarket.
The new all-makes clutch line, introduced Tuesday at Heavy Duty Aftermarket Week (HDAW), includes both manual-adjust and self-adjusting models and covers heavy-duty, medium-duty, light-duty and off-road applications.
"Following extensive market research, we're offering a competitive portfolio of Meritor AllFit clutches that can service all channels," says Jason Kraus, senior manager, Drivetrain, Aftermarket for Meritor. "This new product offering is in line with our customers' need for high-quality Meritor-branded clutches with competitive pricing."
Meritor says AllFit all-makes clutches are equipped with high-performance friction material exclusive to Meritor and are new units with no assessed core charge or core handling fees. All critical interior components are new, not remanufactured. Kraus adds the disc springs found within in each also is cyrogenically treated to improve durability and increase product life.
The new line also includes a standard, one-year product warranty coverage with labor reimbursement of up to $800, which Kraus says is valid with aftermarket service providers and dealers.
"The addition of labor reimbursement as part of the standard warranty offering is a major advantage for customers," says Jessica Barnhart, product manager, Aftermarket for Meritor.
The manual-adjust model is designed to maximize uptime and offer comfortable operation for drivers, says Craig Frohock, vice president, North American Aftermarket & Trailer at Meritor. The high-torque, easy pedal effort clutch reduces severe drivetrain vibration to lower maintenance costs and minimize downtime.
Meritor says a variety of sizes and torque ratings is available in the manual-adjusting portfolio, including:
14-in. clutch assemblies with torque ratings from 620 to 1,400 lb.-ft. for medium-duty applications
15.5-in. clutch assemblies with seven-, eight-, nine- and 10-spring disc designs offering torque ratings from 1,250 to 2,250 lb.-ft.
15.5-in. easy-pedal effort clutches offering single-motion adjustment
The company says the self-adjusting model is designed to help extend service life by eliminating the downtime typically associated with regular clutch adjustments. Available in 15.5 in. by 2 in. sizing, the self-adjusting clutch comes with seven springs or nine springs in four- and six-paddle
options.
Meritor says other unique features of the self-adjusting model include:
Over-adjustment prevention technology
Patent-pending Actively Expanding Seal (AES) provides anti-contamination enclosure
Self-locking worm gear ensures positive adjustment
Installation employs the same procedure used for installing manually adjusted clutches
Simple reset procedure (if required) that does not require clutch removal
Kraus says the new clutches have already been met with positive response, and says Meritor is now researching opportunities to expand the product category in the future.
Meritor says Tuesday's launch also is supported by a new catalog that covers the full line of Meritor AllFit clutches, clutch accessories and installation kits. The full-color publication, PB-1624, includes essential replacement details. It contains exploded views, an installation guide and key cross reference charts to help users select the right product for their vehicle, Meritor says.
"Our goal was to create a tool to help simplify the specification and ordering process," Barnhart says. "This new clutch catalog will be a valuable resource for aftermarket customers."