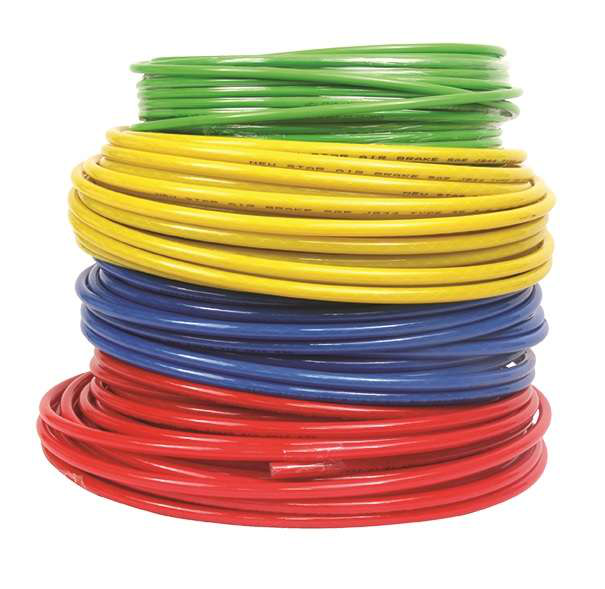 S&S Truck Parts/NEWSTAR has introduced a line of nylon/polyamide air brake tubing for truck air brake systems.
NEWSTAR's air brake tubing has been developed for brake system connections that have a fixed relationship between the couplings during operation.
Available in all colors and sizes, the tubing conforms to SAE J844 & FMVSS106 requirements for Type A & B tubing.
Providing superior resistance and durability in cold weather, NEWSTAR also says its tubing is UV and ozone resistant as well as resistant to attack by gasoline, diesel fuel, and chemicals commonly used on roads and in cleaning.
To download a sell sheet from NEWSTAR about the tubing, please CLICK HERE.