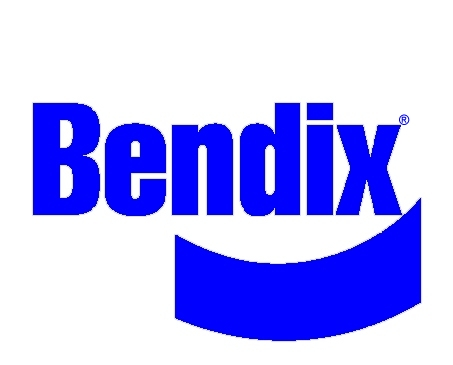 Bendix Commercial Vehicle Systems, LLC, recognizes 36 companies that were honored as platinum winners of the company's Premier Distributor Program.
The program recognizes its distributor partners who help keep vehicles on the road in the safest possible condition, the company says.
Platinum partners reflect the top distributors in the comprehensive Bendix independent aftermarket distributor network. These partners deliver outstanding performance for fleet customers, owner-operators, and service repair facilities across North America, the company says.
"We are thrilled to recognize the 2016 class of Bendix Premier Distributor Program platinum members. To support our customers in the heavy-duty aftermarket, we rely on these strong partnerships, which are built through teamwork and trust," says Jerry Conroy, Bendix regional vice president – aftermarket sales.
"Our customers count on us to help them stay up and running, and they look to us to set the standard for safety, performance, value, and post-sales support. We're proud to have distributor partners as committed as we are to our customers' success."
The Premier Distributor Program evaluates distributors in six key areas. Bendix says its program utilizes objective performance measures as opposed to sales volume alone, unlike other programs in the heavy-duty parts industry.
As a result, all Bendix distributors have an opportunity to earn rewards and recognition. Additionally, Bendix account managers work with distributors to optimize delivery and improve customer relationships by jointly constructing a business plan that addresses the PDP's key measurement areas. The program's approach aids Bendix and its distributors by enabling two-way communication and setting clearly defined annual expectations, the company says.
The 2016 Bendix platinum distributors (in alphabetical order) are:
Aetna Truck Parts – Muskego, Wisconsin
Arizona Brake & Clutch Supply – Phoenix, Arizona
Auto Wheel & Rim Service Co., Inc. – Evansville, Indiana
Betts Truck Parts & Service – Fresno, California
Brake & Clutch Supply, Inc. – Surrey, British Columbia, Canada
Brake & Truck Supply, Inc. – Everett, Massachusetts
Capitol Clutch & Brake, Inc. – West Sacramento, California
CBS Parts Ltd – Surrey, British Columbia, Canada
Clutch & Brake Xchange – West Sacramento, California
Commercial Brake & Clutch, Inc. – Tacoma, Washington
Cook Brothers Truck Parts –  Binghamton, New York
Covington Heavy Duty Parts, Inc. –  Andalusia, Alabama
Cumberland Truck Equipment Co. – Carlisle, Pennsylvania
Drive Train Industries, Inc. – Denver, Colorado
Fort Garry Industries Ltd. – Winnipeg, Manitoba, Canada
Franklin Truck Parts, Inc. – Commerce, California
Jerry & Keith's Truck & Trailer – Bakersfield, California
Long Island Truck Parts, Inc. – Medford, New York
Macpek, Inc. – Quebec, Quebec, Canada
Malmberg Truck Trailer Equipment Ltd. – Ottawa, Ontario, Canada
Manufacture Freno, Inc. – Montreal, Quebec, Canada
Midwest Wheel Companies – Des Moines, Iowa
Northern Virginia Supply, Inc. – Springfield, Virginia
Orlando Truck Parts – Orlando, Florida
Parts for Trucks, Inc. – Dartmouth, Nova Scotia, Canada
Pinwood Truck Parts, Inc. – Chatham, Ontario, Canada
Plaza Fleet Parts – Kansas City, Missouri
Point Spring & Driveshaft Co. – Pittsburgh, Pennsylvania
Potter Webster Company – Portland, Oregon
Power and Transmission, Inc. – Fairbanks, Alaska
Replacement Truck & Trailer Parts – Chatham, Ontario, Canada
San Antonio Brake & Clutch – San Antonio, Texas
San Diego Friction Products, Inc. – Commerce, California
Sanel Auto & Truck Parts – Concord, New Hampshire
Total Truck Parts, Inc. – West Palm Beach, Florida
Triple "R" Truck Parts – Eddystone, Pennsylvania