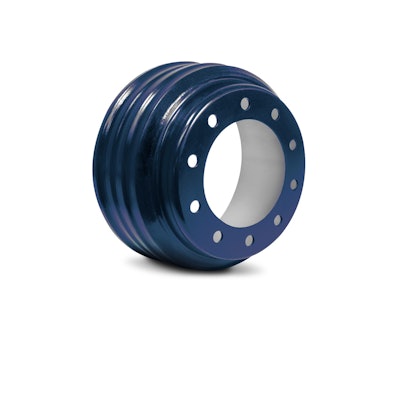 STEMCO announces its Chattanooga, Tenn. facility has manufactured its 10 millionth CentriFuse brake drum.
Introduced to market in 1929, STEMCO says the CentriFuse steel jacketed brake drums provide longer life and weigh less than standard cast brake drums. Early applications included passenger vehicles and World War II military aircraft and ground vehicles. Today the brakes are widely specified and used in the commercial trucking industry.
"This 10 million milestone is a landmark moment for us at STEMCO, as well as for the commercial trucking industry," says Jim Reis, vice president of STEMCO Brake Products group. "CentriFuse brake drums were first manufactured in Chattanooga in 1986, and our continued investment in the technology has helped fleets maintain optimal stopping distances amid increased risk management and regulatory concerns. Fleet managers can take comfort that so many of these units are traveling the highways, keeping the roadways safe."
STEMCO manufactures a full line of aftermarket wheel end, braking, suspension and tire and mileage products for commercial trucks, the company says. Its brake drum product line includes Original CentriFuse, CentriFuse Lite, CentriFuse HD and CentriFuse Wide brake drums.