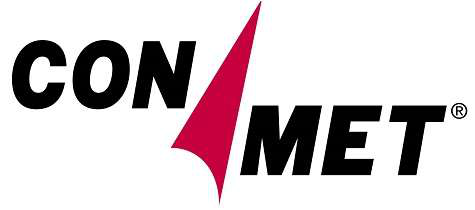 HDA Truck Pride has announced an exclusive supplier program with Consolidated Metco (ConMet).
"We are excited about the opportunity to partner with one of the most recognized groups of independent parts and service providers in the Commercial Vehicle Aftermarket," says Larry Sanford, ConMet's vice president of Aftermarket. "ConMet wheel ends are standard on most medium- and heavy-duty truck platforms in North America and we look forward to working with HDA Truck Pride members to provide training and improved availability of our products in the aftermarket."
In the new partnership with HDA Truck Pride membership, ConMet has made available a full line of OEM equivalent aftermarket hub assemblies for trucks and trailers. The company says these new part numbers are direct replacements for hubs installed as original equipment. The aftermarket hub assemblies are a consolidated offering assembled with genuine ConMet bearings and seals and stocked in a Charlotte, N.C., facility for quick order turn.
Additionally, ConMet says it has provided a mobile app for HDA Truck Pride members that provides a quick cross reference of an OEM part number to the correct Aftermarket replacement. This new application can be downloaded for Android and Apple devices.
"We are pleased to add ConMet to the strong HDA Truck Pride product portfolio. Their high quality standards and support of a strong commercial vehicle supply chain are in full alignment of our strategic plan. The products they offer further strengthen our robust offering," says Tina Alread, director of Sales at HDA Truck Pride.