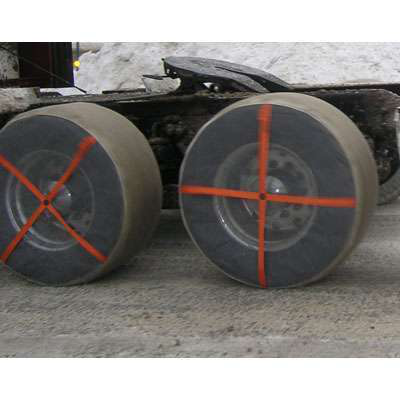 AutoSock AS announced Wednesday that its product line now covers several wide base single tires.
The patented textile cover is available from McGee Company, the U.S. distributor of AutoSock products for Class 3-8 medium- and heavy-duty trucks.
AutoSock says models for wide base single tires include the following:
AL111— 445/50R22.5

AL111— 455/50R22.5

AL111— 395/80R20

AL114— 455/55R22.5
Offered in a range of sizes for U.S. and Canadian motor carriers, AutoSock is a legal and cost effective alternative to chains when traction devices are required, and can be used in states that have no specific device exclusions when chain requirements are in effect. It is the only named approved alternative traction device in Washington and Colorado and its use has been granted in British Columbia, the company says.
"AutoSock is a proven alternative to chains," said Chuck Abourezk, sales manager at McGee Company. "It uses high-performance fibers and a specially designed surface pattern to maximize the total contact area exposed to dry friction on snow and ice covered roads. Unlike tire chains, AutoSock does not damage a vehicle's fenders and exposed brake lines, and it is fully compatible with ABS and traction control systems."
AutoSock says its products are easy to store inside a cab or tool compartment and can be installed in five to eight minutes per vehicle. At less than 5 lbs. per pair, it provides a significant weight savings compared to a 50-lb. set of chains, AutoSock says.