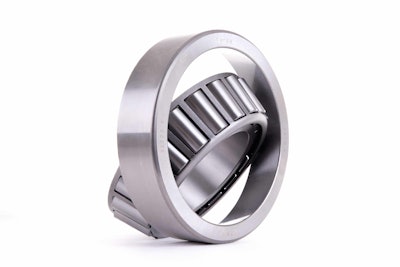 AxleTech International is growing its aftermarket portfolio with the addition of the complete Fersa Bearings product line.
As part of this new product offering, AxleTech also says it is launching its 145 Series carrier service kits and wheel end bearings from Fersa Bearings, targeting the heavy-haul and Class 8 vehicle segment.
AxleTech says Fersa Bearings is one of the top bearing manufacturers in the industry, and will enable the company to offer a convenient way for customers to order carrier and wheel end bearings for heavy-duty trucks and trailers. The high-quality bearings also provide a durable solution to the AxleTech on-highway carrier line, the company says.
"Our partnership with Fersa Bearings reinforces our pledge to provide reliable and dependable drivetrain components to our customers. We also developed a strategic stocking program that greatly improves our delivery time to our customers, so the most popular on-highway bearings are readily available," says Nathan Collins, product line manager at AxleTech International.