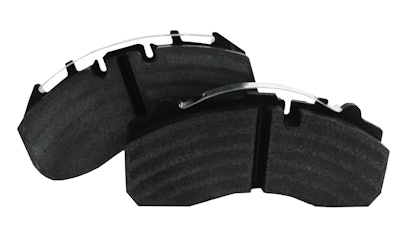 AxleTech International is expanding its line of aftermarket air disc brake (ADB) pad kits for on-highway, coach and transit applications. The options include seven new brake types and 14 additional part numbers.
In addition to the industry's most common heavy-duty ADB calipers, the company says it also is adding pads for a range of caliper models, including WABCO PAN 17 and 19, Haldex DB 22 and 22LT, Meritor DX series, among others. As an OEM of calipers, AxleTech provides unparalleled expertise in designing and building brake components.
The manufacturer offers two friction materials for its ADB pads, the AT215, geared for heavy-duty and vocational applications, and the AT214, designed for on-highway applications. AxleTech friction materials outperform many of the other OE friction materials, the company says, and are made with premium quality materials for superior performance.
AxleTech air disc brake pad kits are readily available; for more information, please CLICK HERE.