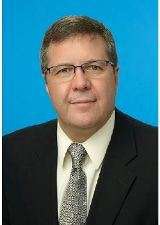 Fras-le has named Pedro Ferro as its newest CEO.
Ferro joins Fras-le after a successful career at Meritor as senior vice president and president of Aftermarket & Trailers. He also held several executive positions with The Marmon Group, Motor Coach Industries and Cummins Inc., Fras-le says.
As part of the Randon Group of companies, Fras-le has more than 60 years as a global leader in the development and manufacture of friction materials, brake pads, brake linings, clutch facings, industrial materials and others.
Ferro succeeds Daniel Randon, new CFO of the Randon Group.
"These organizational structure changes are part of Randon Companies strategic direction for constant and sustainable growth," David Randon, president of the Randon Group.