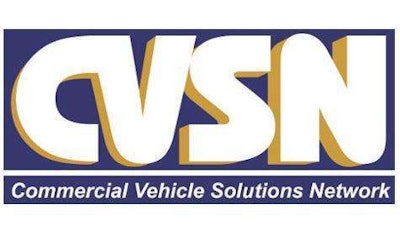 The Commercial Vehicle Solutions Network (CVSN) installed three new directors to its board at its Aftermarket Distribution Summit last month in Nashville.
In an effort to keep the lines of communication open and get valuable input and feedback between the CVSN members and their supplier partners, CVSN has two supplier representatives on the board of directors. This year CVSN says two new distributor members were installed and one supplier member.
CVSN says the new directors installed are:
Troy Zurbuchen of Midwest Trailer Sales in McFarland, Wis.
James McCormick of San Antonio Brake in San Antonio
Steve Hansen of Minimizer in Blooming Prairie, Minn.
"CVSN is fortunate to continue to have a dedicated and capable board of directors that will lead our association to make decisions in the best interests of our members," says Dave Willis, president of CVSN. "We all owe thanks to these people who give freely of their time to help our industry achieve even greater success."
The Commercial Vehicle Solutions Network was formed in 2006 from the merger of the Council of Fleet Specialists (CFS) and the National Wheel and Rim Association (NWRA) and is North America's largest independent distributor governed association.