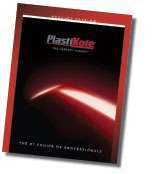 New PlastiKote Catalog Available
PlastiKote announced availability of its new product catalog that features the company's complete line of PlastiKote automotive aerosol paints and coatings, as well as sections highlighting non-automotive specific products from the Valspar and Quikrete lines.
"When we launched the new PlastiKote earlier this year, one of our goals was to provide our customers with an informative and easy-to-use catalog," said Lance S. Bunch, category manager of automotive after­markets and industrial distribution MRO for Valspar. "We have achieved that with our new catalog. The new PlastiKote catalog gives our customers a great resource that they can use to find out detailed information about our various products."
The new catalog features:
A color-coded table of contents and pages by product group for easy readability;
In-depth product descriptions;
Color swatches showing various color options for each product;
A section on Valspar brands including Anti-Rust and Tractor & Implement products; and
A section on Quikrete floor coating products.
PlastiKote
www.stikote.com
Visit tpsdigital.com/info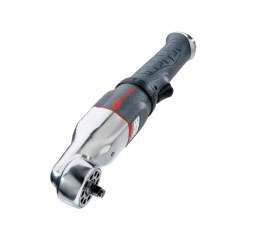 Ingersoll Rand Offers Low-profile Impactools
Ingersoll Rand has launched the new 2015MAX and 2025MAX Hammerhead low-profile Impactools designed for optimal performance, even in extremely confined spaces. With a head-height less than 2 inches, 180 ft.-lb. of maximum torque and 7,100 rpm of speed, the Hammerhead offers the power of an impact and all the capabilities of a ratchet, the company said.
The Hammerhead also features a forward/reverse collar designed to provide unrestricted access to change the direction of the tool in tight spaces. Knuckle-saver reactionless torque helps eliminate kickback and further protects technicians' hands while working in confined spaces.
The 2015MAX and 2025MAX also feature a two-position power regulator and feather-touch trigger to help provide maximum control in even the most demanding applications. The 2015 MAX is available in 3⁄8-inch drive, while the 2025 MAX is available in ½-inch drive.
Ingersoll Rand
Visit tpsdigital.com/info
ConocoPhillips Lubricants Offers New Natural Gas Engine Oils
ConocoPhillips formulated both its EL MAR LA4EXD premium low-ash natural-gas engine oil and EL MAR LOW ASH, a mainline low ash product, to meet the increased performance demands of today's high-output natural gas engines. EL MAR LA4EXD is a dispersant-detergent gas engine oil designed for use in four-stroke cycle engines fueled by natural gas or liquid propane gas (LPG).
Formulated with next-generation additive technology, it combines the advantages of high-quality group II base stocks and an upgraded performance additive to facilitate excellent engine cleanliness, deposit control and reduced wear and corrosion, while advancing the ability for extended oil drain service. The new low ash technology also helps to protect emissions-control devices such as catalytic converters and exhaust aftertreatment from fouling from high ash or catalyst poisons.
EL MAR LOW ASH offers added oxidation and nitration control, reduced valve seat recession and enhanced engine cleanliness, helping to prevent or minimize problems such as exhaust valve recession, guttering, deposit formation and plug fouling, all of which are common to natural gas engines operating under adverse conditions. EL MAR LOW ASH is recommended for use in all naturally aspirated and turbocharged gas engines requiring low ash engine oil, such as Caterpillar, Waukesha Dresser Rand and other four-stroke cycle natural gas engines. The low ash formulation is compatible with catalytic converters and other exhaust aftertreatment devices installed in modern gas engines for emissions control.
ConocoPhillips Company
Visit tpsdigital.com/info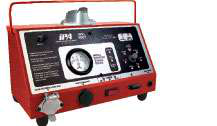 IPA Debuts Mini-Mutt Line of Portable Trailer Testers
Innovative Products of America has designed a line of portable battery-powered trailer testers for testing lights and electric brakes on a wide range of trailers. The Mini-Mutt No. 9003 is an analog tester for 4-, 5-, 6- and 7-pin light-duty trailers featuring short-circuit protection and amperage readout.
The Smart-Mutt series No. 9004 and No. 9007 both offer advanced diagnostic testing capabilities that allow a technician to diagnose short circuits, open and crossed circuits, poor grounds and test electric brakes – all by remote control. All models include rechargeable batteries and a charger.
Innovative Products of America
Visit tpsdigital.com/info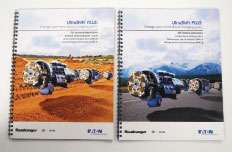 Eaton Publishes UltraShift Plus Transmission Brochures
Eaton Corp. has published two new color brochures that outline the features and benefits of its new lineup of UltraShift Plus heavy-duty automated transmissions. Free printed copies or downloadable versions of the 22-page publications are available at Roadranger.com.
The new UltraShift Plus Brochure for Linehaul Applications (TRSL2505) – designed for over-the-road fleets, owner-operators and truck dealers – provides an overview of the UltraShift Plus Linehaul Active Shifting (LAS), Multipurpose High Performance (MHP) and Multipurpose Extreme Performance (MXP) automated transmissions. Information is provided on drivetrain integration, gear selection logic and low-speed maneuverability. Fuel economy, safety and lifecycle costs also are presented in the new brochure.
The new UltraShift Plus Brochure for Vocational Applications (TRSL2506) – designed for construction, concrete, heavy-haul and other vocational markets – provides an overview on the UltraShift Plus Vocational Construction Series (VCS), Vocational Multipurpose Series (VMS) and Vocational Extreme Performance (VXP) automated transmissions. While again covering drivetrain integration, gear selection logic and low-speed maneuverability features, the brochure also includes information on the cost and performance advantages of an automated transmission versus a torque converter automatic transmission.
Eaton said the new family of fully automated UltraShift Plus transmissions feature new automated clutch technology and intelligent shift selection software that employs grade sensing, weight computation and driver throttle commands to make intelligent shift decisions for efficient, safe and profitable vehicle performance.
Eaton Corp.
Visit tpsdigital.com/info