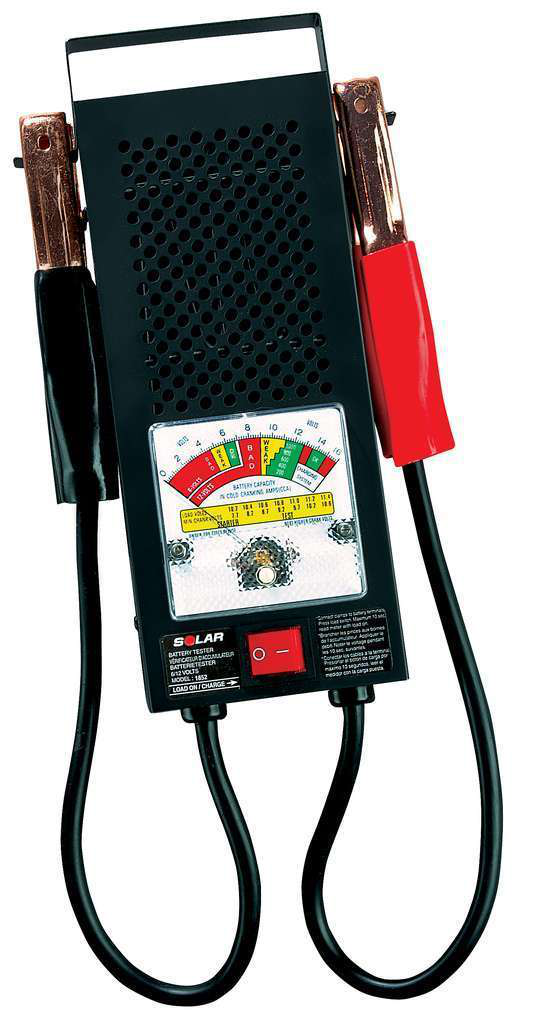 Clore Automotive presents its Model No. 1852, a 100-amp fixed load battery tester, from SOLAR.
Clore says the 1852 is designed for portable professional use, quickly providing assessment of battery condition and charging/starting system performance for 6- and 12-volt systems.
Clore notes the tester also offers quick, easy analysis of battery condition and starting and charging system performance. The 1852 delivers a true 100-amp load and is calibrated to test batteries up to 1000 CCA. It also features an easy-to-read color coded meter and a graduated scale for assessing battery condition, the company says.