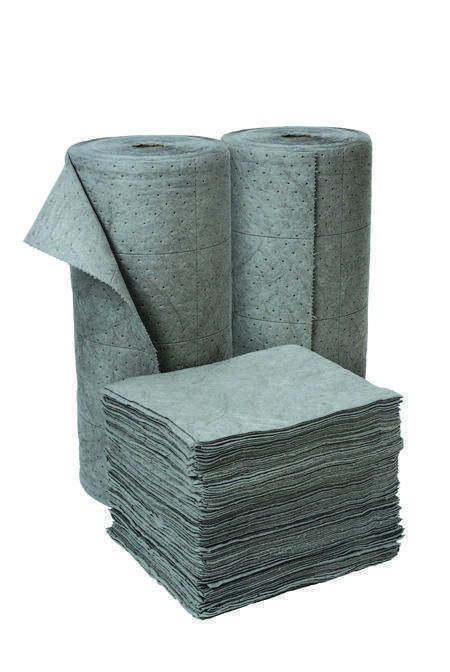 The new Oil Eater Naturals line of absorbent pads is designed to provide a safer and cleaner workplace and help companies meet OSHA and EPA requirements, the company says.
The pads are designed to clean up spills around areas such as paint and shop floors, as well as other areas. The company says the eco-friendly line, made of natural plant by-products, includes Oil Only Pads and Rolls, Universal Pads and Rolls and Absorbent Socks.
Oil Eater says Oil Only pads soak up oil while repelling water; Universal pads absorb oil, water and other liquids; absorbent socks are used for larger spills and to protect drains.
They are available in a variety of weights and finishes in sizes from 15-in. by 18-in. pads to 30-in. by 150-ft. rolls.