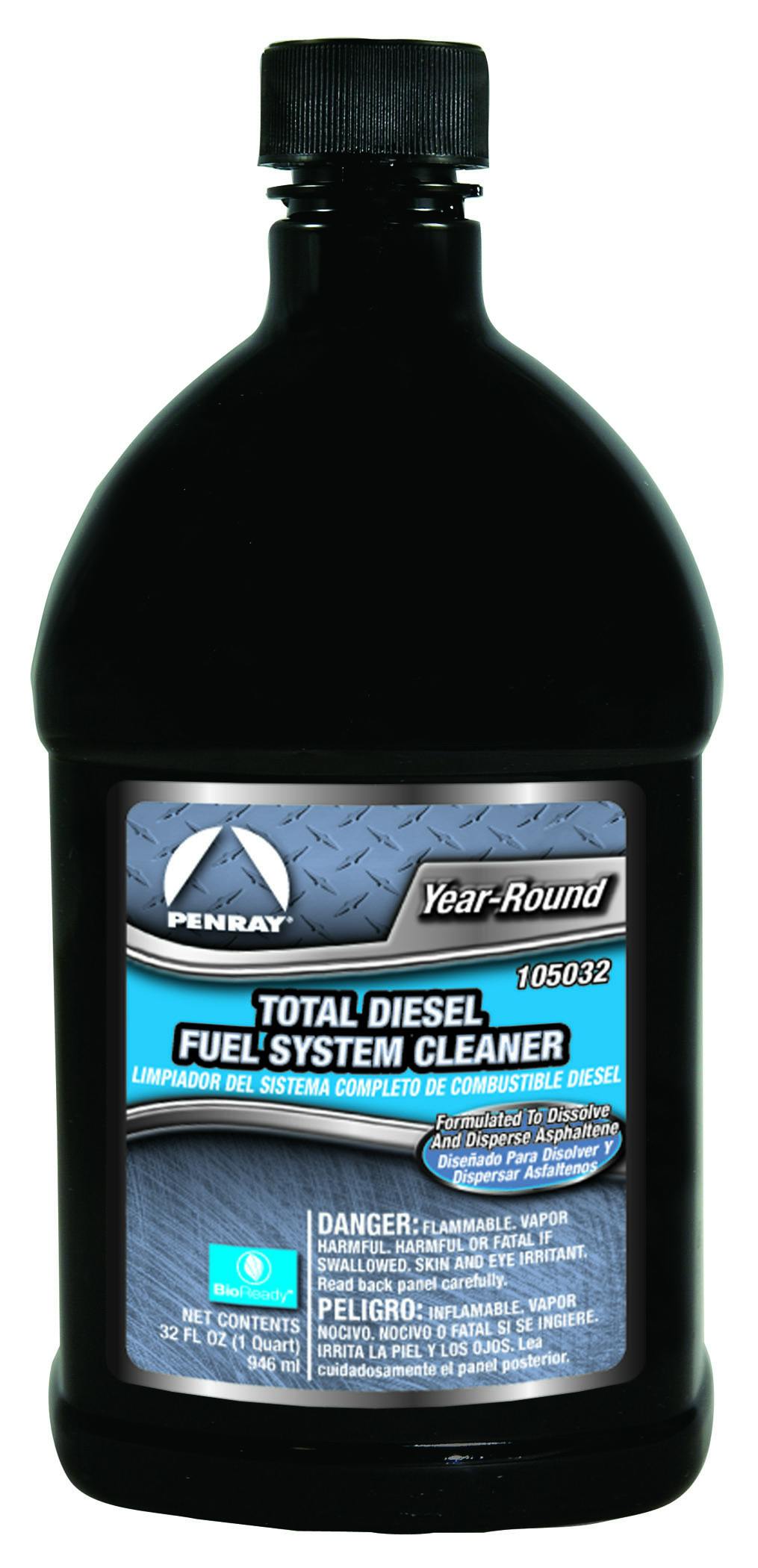 Penray introduces its Total Diesel Fuel System Cleaner. The product is designed to keep fuel systems operating at peak levels and minimize the impact of asphaltenes, a black tar-like material that clogs fuel system components.
According to Penray, the presence of water and sludge in diesel fuel can contribute to the formation of tar-like asphaltenes. This substance can develop with many current fuel formulations, particularly so with Ultra Low Sulfur Diesel fuel (ULSD) and bio-fuels that can lack the aromatic solvents that were previously part of diesel fuel blends. And the growth of asphaltenes is exacerbated by newer, hotter-running engines, and operation in warmer climate conditions.
Penray says its chemists have developed a proprietary diesel fuel system cleaner that dissolves and disperses asphaltenes and other diesel fuel contaminants. Penray Total Diesel Fuel System Cleaner attacks asphaltenes, dissolving them and removing them from fuel tanks, fuel filters, fuel injectors, and lines, and preventing their recurrence.
"Asphaltenes are a recent phenomenon and have appeared since the introduction of ULSD and bio-fuels. A task-specific product like our Total Diesel Fuel System Cleaner is needed to break down asphaltenes and prevent their recurrence," says Steve Muth, chief chemist at Penray. "Once the problem was identified, we got right to work on the cause and composition of this damaging material, and developed a product that would both combat and prevent it."
Benefits of this innovative Penray product include greatly extended fuel filter life, as well as that of injectors and other precision fuel system components, the company says.