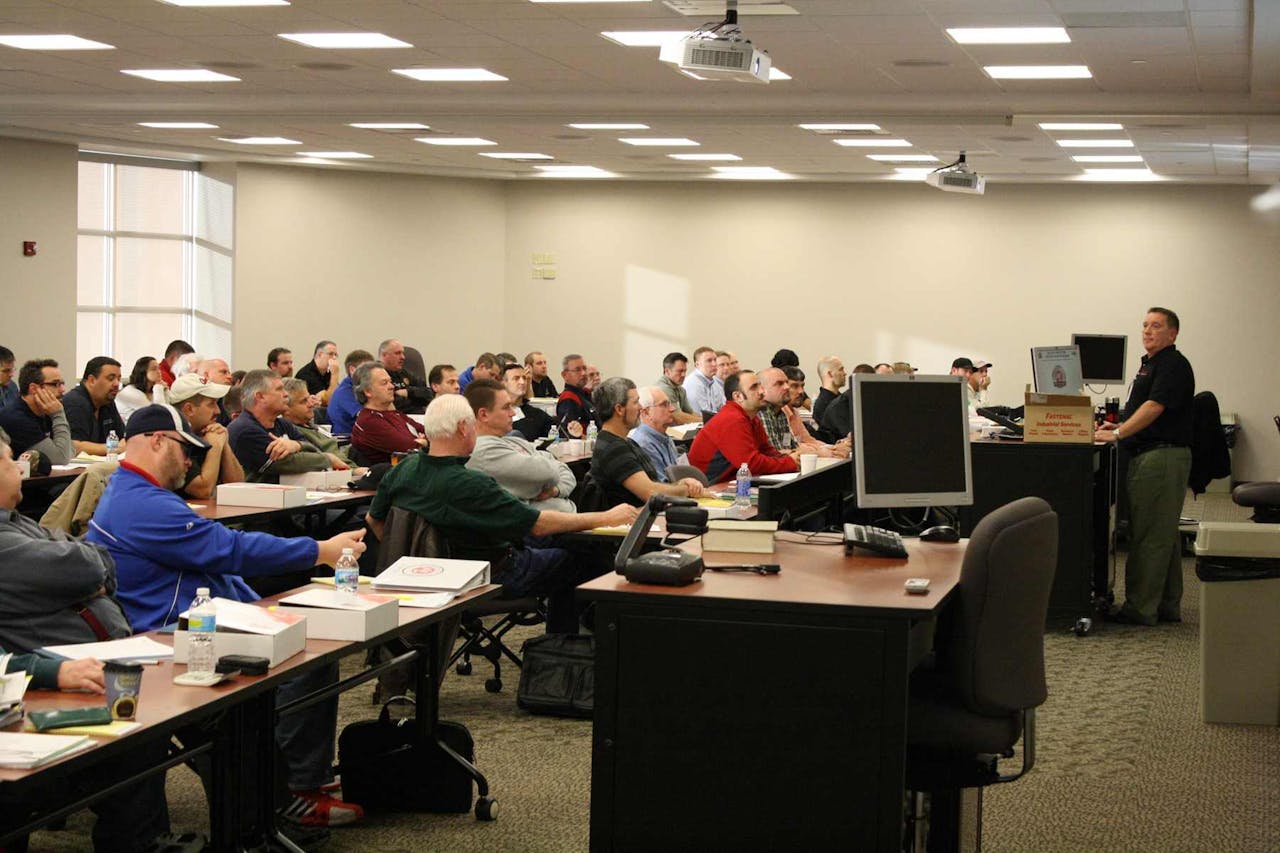 Rotary Lift announces all Rotary Authorized Installers (RAIs) are now required to have at least one Automotive Lift Institute (ALI) Certified Lift Inspector on staff.
Rotary Lift says ALI Certified Lift Inspectors are proven qualified to inspect any manufacturer's vehicle lifts in accordance with ANSI/ALI ALOIM-2008, the national standard covering vehicle lift operation, inspection and maintenance. There are already more ALI Certified Lift Inspectors in Rotary Lift's RAI network than in any other manufacturer's distribution channel. Rotary Lift is the first manufacturer to support the ALI Lift Inspector Certification Program with a certification requirement for its service network, the company says.
"There are nearly 400 RAIs across the United States and 60 percent of them currently have employees enrolled in the ALI Lift Inspector Certification Program," says Ron Lainhart, parts and service manager for Rotary Lift and an ALI Factory Designated Trainer. "We are requiring the rest of our RAIs to enroll a participant by the end of 2014. As a result, Rotary Lift RAIs will be fully equipped to meet the changing needs of the vehicle service industry. The ALI Lift Inspector Certification Program has professionalized the vehicle lift inspection process, and anyone who does not start adapting now will be left behind."
Factory-trained RAIs are the exclusive providers of Rotary Lift warranty work. They are the only distributors who are authorized to install Rotary Lift's SmartLift and MOD series environmentally friendly inground lifts and heavy-duty parallelogram lifts, the company says. Customers receive enhanced warranties for all lifts installed by RAIs.
The ALI Lift Inspector Certification Program provides third-party verification that an inspector is qualified to inspect any vehicle lift. All ALI Certified Lift Inspectors must meet prerequisites and pass two exams to complete the program, Rotary Lift says.
"Inspector certification is not easy to achieve," says Lainhart. "It takes time and dedication. ALI Certified Inspectors have committed themselves to a challenging program, so you know you are receiving real value when you hire them to inspect your lifts. Everything about their inspection procedure has been standardized and approved by ALI, so they will not overlook something a non-certified inspector might miss."