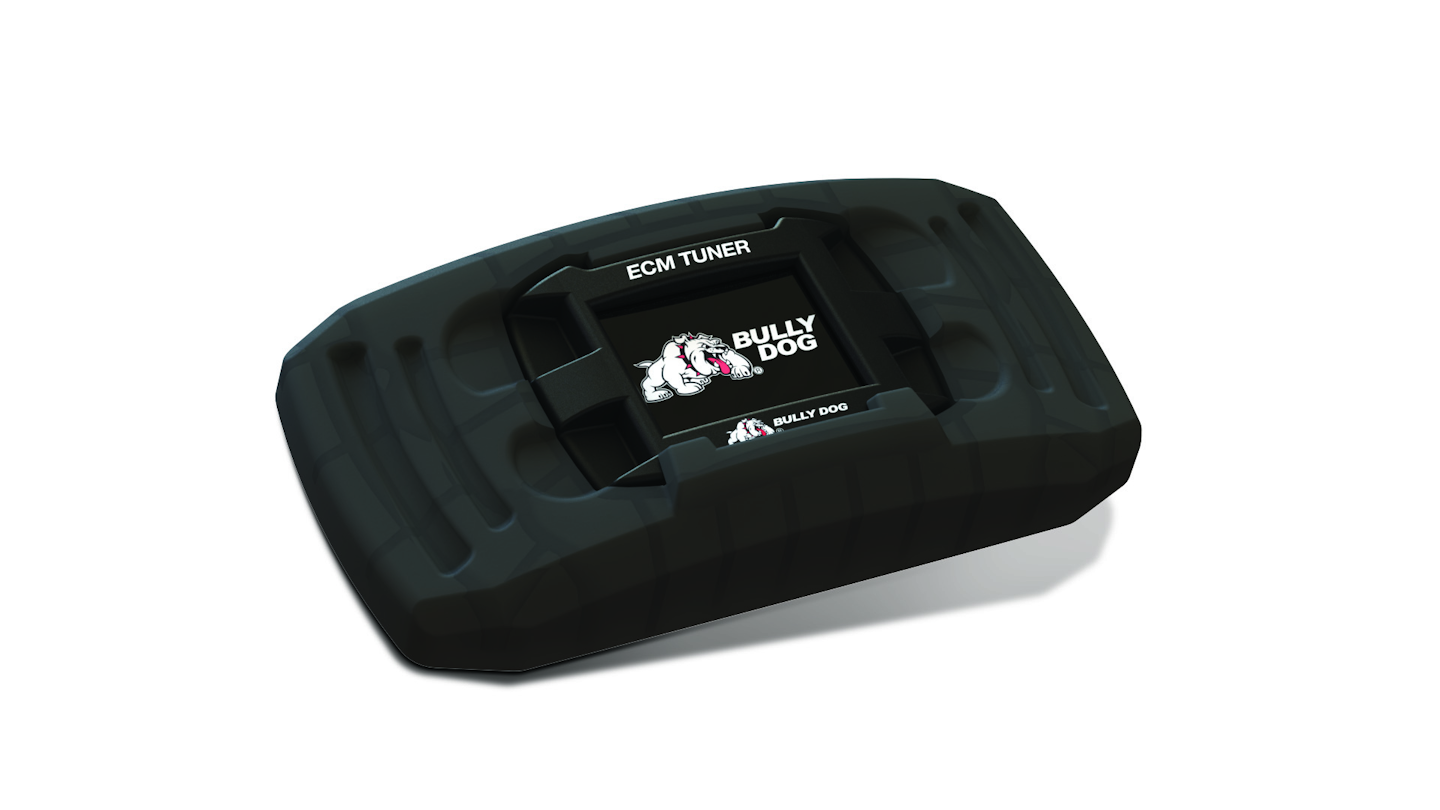 Bully Dog introduces its newest ECM tuner for CAT, Cummins, Detroit Diesel and Paccar heavy-duty engines.
Bully Dog says the ECM Tuner features the ability to read and erase trouble codes as well as the ability to adjust the speed limiter on applicable engines.
When tuned for mileage, Bully Dog says the tuners can help drives mileage gains of 6-12 percent or more. The Economy + Power tune can safely increase the horsepower and torque up to 15 percent while maintaining economy, while tuning for power can Add up to 20 percent more power to a truck, the company says.